The Pro Chef Middle East speaks to Yann Dhalluin, Cluster Leader for Africa & Middle East from global baking supplier, Dawn Foods, to discuss the evolving market trends and find out how the shift in consumers becoming more "health conscious" is affecting the bakery market.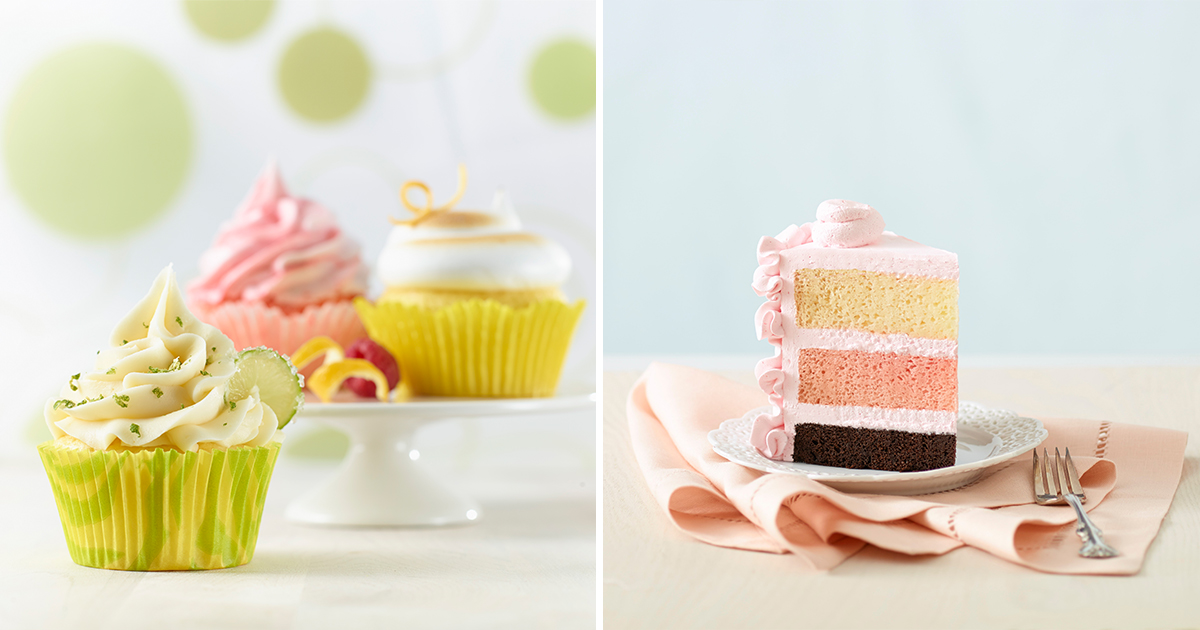 Tell us more about Dawn Foods…
Dawn Foods is a family company that has been creating high-quality bakery ingredients and products for nearly 100 years. At Dawn Foods, we know that our customers and families everywhere count on our family to make life's sweet moments memorable. We supply a complete line of quality, consistent mixes, bases, icings, glazes, fillings, frozen dough, par-baked and fully baked products and equipment to the food industry — worldwide.
What are Dawn Foods' core values as a bakery business?
Dawn Foods started making products to help the donut shop operators offer consistent, great-tasting donuts. Today, we offer a full range of bakery products, and at the heart of every product is the same consistent quality you can count on, the flavours and textures that customers love and the promise of great taste that keeps people happy and coming back. Business is moving faster and customers need to work more efficiently. But no matter what may change, our commitment to providing the highest quality bakery products and innovative solutions will never falter.
How have changing consumer trends affected business in recent years?
It's no secret that tastes change over time. Trying to keep up with what people want from season to season and year to year can be challenging. At Dawn Foods, we focus on consumer insight to understand evolving trends and interests so that we can pass those insights on to our customers to help drive sales higher. Recognizing global trends, such as the demand for meaningful experiences, and applying them to our industry, is one of the key ways Dawn Foods can help its business partners, the bakers and artisans who serve happy customers.
Can you tell us more about your research into "enlightened eating?"
Dawn Foods' conducted its own research into the bakery market last year, which identified key market trends that will shape future innovation across the sector. One key trend identified was 'Enlightened Eating', where empowered by unprecedented access to information, consumers are proactively seeking inherent benefits from food, like protein that helps build muscle or probiotics and gluten free products that contribute to healthy digestion, and they look to find their own personal balance between health and indulgence seeking products with reduced fat and sugar content. In line with the market trends identified Dawn Foods has launched 2 new ranges of products: gluten free mixes, and fat and sugar reduced mixes that would give the customers the little moment of guilt free pleasure.
Gluten free mixes:  Consumers are now more health conscious than ever. One in 100 people suffer from Coeliac disease, caused by a reaction to gluten, and even more now choose to remove gluten from their diet as a lifestyle choice. These new products deliver the same great results as our non-gluten free mixes and bases, and are made in a dedicated gluten free environment for absolute peace of mind.
Fat and sugar reduced mixes: Dawn Foods are now proud to offer this option in our range of mixes to enable bakers and caterers to create products for their customers with lower sugar or lower fat and sugar levels. Available in both plain and chocolate flavours, these products will help you make delicious reduced sugar bakery alternatives for the health-conscious consumer.
Details: For more ideas that inspire and to find out more about Dawn Foods , visit the website.