The hotel is collaborating with SEDRA Foundation for a special program that aims to shape the careers of young hoteliers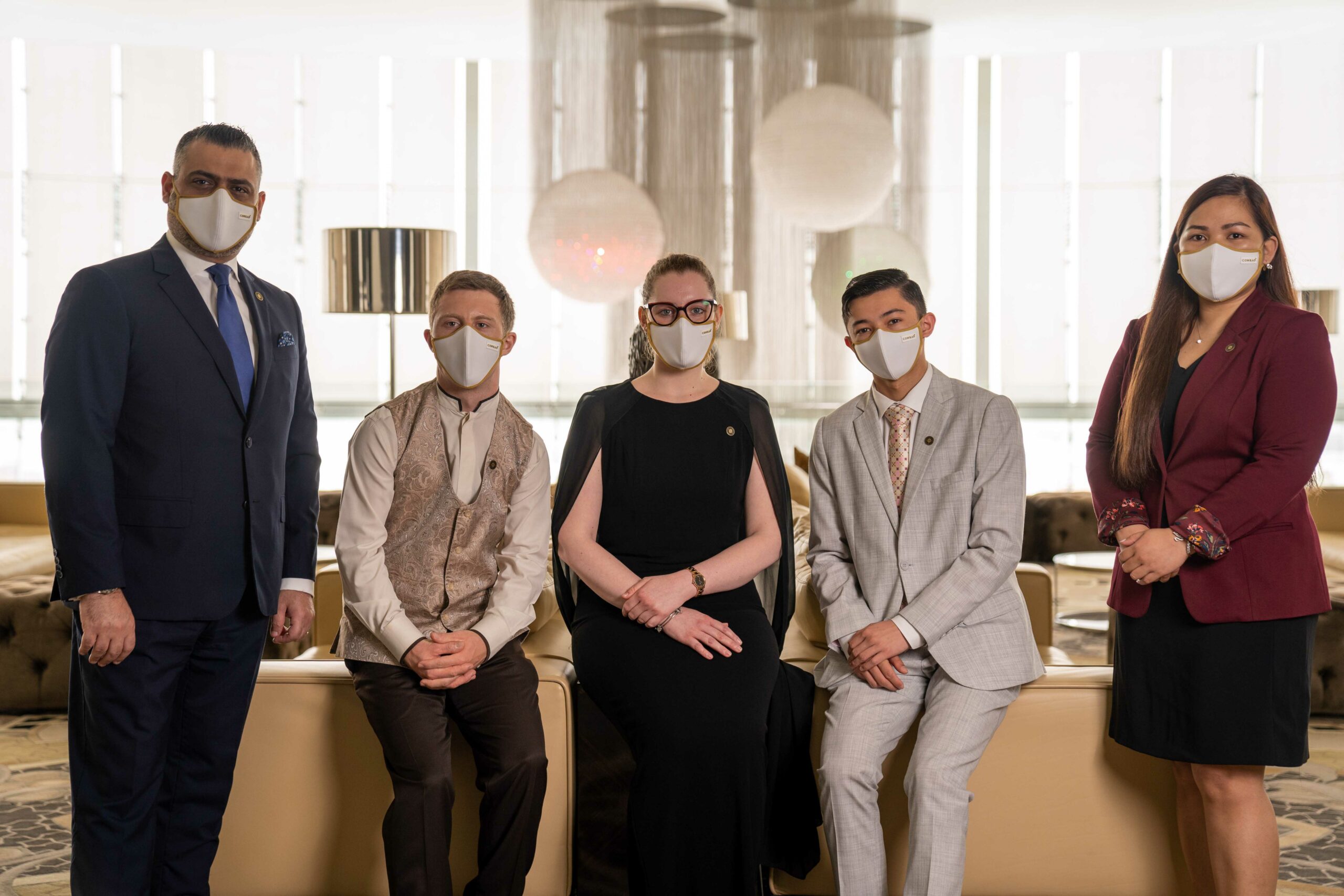 With the hope of fostering the development of young hospitality professionals, Conrad Abu Dhabi Etihad Towers has partnered with the SEDRA Foundation to form an Inclusive Internships and Employment Programme.
In a rapidly changing world with over one billion people with determination, it has become increasingly important to ensure a diverse and cultural workplace in the hospitality sector. Hence, Conrad Abu Dhabi Etihad Towers has joined forces with the SEDRA Foundation, with the intent of coaching, training and supporting persons of disability and leaving no one behind.
Founded by H.H. Sheikha Aljazia Bint Saif Mohammed Al Nahyan, SEDRA is a non-profit organisation that acts as a management consultant for public and private institutions, and empowers children, teenagers and adults with disabilities and their families.
The three new team members joining the Conrad Abu Dhabi Etihad Towers team are Vincent Baur, Marc-Alain Gauer and Cristina Pozzi.
All three hold strong hospitality backgrounds. Baur, an Ambassador of Inclusion at SEDRA Foundation has experience in Dubai hotels. Meanwhile, Gauer, still studying at Ecole Hôtelière Lausanne in Vaud, Switzerland, has gained valuable work experience at Hilton Ras Al Khaimah Beach Resort. Finally, Pozzi, the property's most recent recruit, gained valuable experience working in restaurants and hotels in her native Italy while simultaneously studying for a four-year Diploma in Catering, Hospitality, Travel and Tourism.
Planning to lead by example, Conrad Abu Dhabi Etihad Towers aims to assemble the best team possible and empower them to use their exceptional and individual talents.