Today, tea is ranked as the second most popular beverage in the world following water. Since its discovery in China over a millennium ago, tea has travelled the world capturing the hearts and taste-buds of individuals from all nationalities and origins. Thriving in the F&B industry, we take a look at just how this beverage remains so sought after and how tea brands continue to optimise their supplies in order to satisfy the ever-changing market and bring in successful revenue streams.
With its relaxing versatility, tea simply appeals to all and can be enjoyed in a vast range of locations and atmospheres, at any time of the day – in the company of friends, or in that lone moment of thought and collection, tea is a drink fit for every occasion.
Following a trend first enjoyed by Europeans in exquisite tea parlours, many hotels across the region now offer 'afternoon tea' or 'high tea' sessions, where visitors can indulge in the finest of tea ranges available in the market and accompanying light snacks. Popular amongst residents and tourists alike, these sociable, chic get-togethers are proving to be successful revenue earners for their hosts.
Since its opening in 1998 The Ritz-Carlton, Dubai's afternoon tea at the Lobby Lounge has become a tradition and is now considered as one of the 'must-do' activities while visiting the resort. "We consider tea to be a premium beverage and have over 20 different flavours on offer. Due to demand, the resort appointed a dedicated tea sommelier to ensure that the afternoon tea experience is enhanced by educating guests on the different types of tea available, in addition to a beverage manager who is solely in charge of keeping up with the latest beverage trends," explains Mary Rose Baldonadi, Public Relations Manager, The Ritz-Carlton, Dubai.
Tea sold as a high-end beverage is increasingly gaining popularity at the resort, especially within the on-site restaurants where visitors are more frequently requesting tea-infused cocktails and mocktails, which are designed to be paired with selected dishes. "Our current best sellers are green flavoured teas, black tea and for the ladies, a green oolong tea embellished with jasmine flowers," adds Baldonadi.
Current favourites at the One&Only Royal Mirage's Samovar Lounge include green tea and Earl Grey, supplied exclusively by Ronnefeldt Tea. According to the One&Only, tea is the foremost traditional drink involved in the Arabic culture and, furthermore, so is the act of attending regular afternoon tea events, which is why they place such emphasis on the showcasing of high qualities of tea. Speaking on behalf of Ronnefeldt Tea, Jutta Tarlan, Manager of Communications, said: "We have a sophisticated range of high qualitative loose leaf teas and pre-portioned solutions, which serve the global taste of frequent business or leisure travelers and make tea service for hoteliers easy. Our highest tea revenues come from the hotel, restaurant, catering sector and the high-end hospitality industry. Strong black teas are our bestseller in the UAE, in addition to green teas becoming more and more popular due to the international tourism streams here. Besides hot teas, interest in fresh iced teas and tea cocktails is continually growing and beneficially for hotels they generate a great turnover due to the minimal cost requirements it takes to prepare them."
In agreement, David Nuenemann, F&B Manager at the Kempinski Hotel Mall of the Emirates finds that its iced teas, which are made from fresh fruits and served in a jar, are really popular at the hotel during the summer months. Striving to fully cater to all tea drinkers, Nuenemann has recently found that the main market trend is the demand for healthier options, with an increasing amount of guests tending to substitute their coffee for tea as it is seen to have better health implications.
He also believes another important factor in keeping tea high on the luxury market is by providing consumers with a new experience when visiting tea venues and allowing them to personally choose their tea and find out more about the tea with regards to where the leaves came from, how they were dried and where the tea was produced.
"Tea is an important beverage for us at Kempinski, as it is very popular with our guests. We noticed a shortage of quality tea lounges in the region and looked into this when we re-designed Aspen by Kempinski, which reopened late 2012. We have partnered with Tchaba Tea to create its first tea boutique in the country, which is completely integrated into the restaurant with an 'aroma path' where guests can smell and touch the tea before choosing it. Tea is no longer a substitute for coffee or other beverages. Drinking tea is a real experience which is why for us tea is considered a premium beverage."
A new concept introduced at the Park Hyatt Dubai, to drive forward tea revenues, is an evening tea experience that focuses on sweet food options that pair well with the beverage for guests to enjoy, post dinner. However, again a lock-down on healthy options is where the resort is finding most growth.
"It's very important for us to keep up with organic offerings and healthy detoxifying teas. The quality and variety of teas has improved consistently over the last few years and we are finding many people moving from coffee to tea consumption because it is perceived to be healthier. Yet, despite the demand for healthy teas, English Breakfast tea still remains our best seller," explains Reef Fakhoury, Area PR Manager for Park Hyatt Dubai.
Offering a word of advice to hoteliers, fine tea brand Newby Teas notes that even though it is important to supply on demand, the key to retaining a successful tea venue is through quality and consistency.
"Tea is a vast subject that comes with vast knowledge, possibilities and creativity. Creativity doesn't end at sticking to the traditional serving styles – tea can go many places far beyond that. For example, many hotels and restaurants across the globe have now started using tea to create ice teas, tea with champagne, cordials, tea with liqueur. Subsequently, in the modern day setting, many restaurants have started pairing food and tea, as pairing food and wine, and cooking with tea in desserts and pastries," said Dalia El Bahr, Assistant Marketing and PR Manager, Newby Teas. "However, with the increase in creativity and decrease in quality, true tea culture and heritage is being lost and forgotten. As a company driven by the passion to create the finest teas, Newby has taken it upon itself to restore tea to its rightful place – as a classy beverage for those with fine taste."
Souk al Bahar's tea specialty boutique Eugenie Les Gourmandises, which showcases gourmet tea from the French company Mariage Frères, has found that consumers in the Middle East are especially brand conscious when purchasing tea and relate to products particularly through brand recognition, admitting that the brand value of tea companies plays a very vital role in the industry. A significant trend observed by the company in the Middle East is the rise in specialty teas due to people becoming more health conscious, specialty teas are known to be both a healthy and revitalising reward for its drinkers and therefore these types of teas are becoming increasingly popular. Many tea drinkers are also switching to caffeine-free tea blends.
More recently, the boutique has also noticed the growth of a demographically younger tea drinking customer base and as such, the packaging and branding of teas are becoming more colourful and their design more modern to appeal to the youthful segment.
Chayan Shah, director of operations and quality assurance at Premier's Tea, agrees that new, more diverse younger markets are emerging in the industry. "We are now looking at a new generation that wants to connect through tea, however, perhaps not in the traditional manner. The expansion of social media Web sites has created mass awareness about this simple yet exotic beverage. Consumers are getting more curious and looking for details about the products they purchase, than ever before."
says Chayan Shah, director of operations and quality assurance, Premier's Tea, acknowledging that new, more diverse younger markets are emerging in the industry.
Premier's Tea understands that although tea as a healthy, non-intoxicated beverage has been commonly known and bought for some time, trends are now breaking out in the market where consumers are searching primarily for quality tea that has the best taste.
"In today's market, our highest revenues come from the customers who value well chosen, clean, well packed and preserved quality teas," Shah concludes.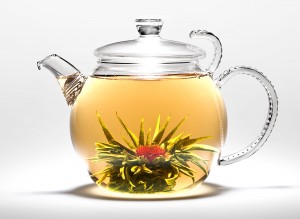 Interesting tea facts:
• The word 'tea' comes from the word 'te' in the South Chinese dialect, Amoy.
• Real tea comes from the tea bush, camellia sinensis and assamica.
• The top six countries producing tea are India, China, Kenya, Sri Lanka, Japan and Indonesia.
• Brewing time of tea is critical: two to five minutes for green or black teas; a minimum of five minutes for herbal and fruit infusion teas.
• Tea contains half the amount of caffeine found in coffee.
• One cup of white tea contains the same amount of antioxidants as ten cups of apple juice.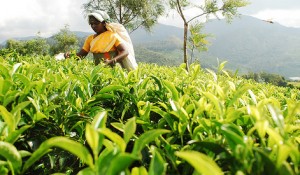 Sustainable tea
Although tea has earned its success globally as a beverage, the farming of tea has its downsides both environmentally and for workers, which is why the Rainforest Alliance Organisation is working with individuals, communities and companies worldwide to reduce environmental impacts and increase social and economic benefits of tea farming.
What many people are unaware of when enjoying a cup of tea, is that cultivation of tea in many circumstances can lead to soil erosion, competition for water, pollution from fertilisers and the need for firewood to fuel tea dryers is also furthering the act of deforestation. Sadly, many workers in the tea field do not receive fair wages and suffer from lack of health care and decent housing.
Globally, as more tea manufactures enter the market, supply has exceeded demand and as a result the price of tea has been steadily dropping for more than two decades; making it even more difficult for farmers to earn a living.
Working to put the tea industry on the path to sustainability, Lipton Tea is now proudly Rainforest Alliance certified at its tea estate in Kericho, Kenya and have committed to worldwide sustainability of all Lipton tea bags by 2015.
Rainforest Alliance certification encourages farmers to grow crops and manage ranchlands sustainably in three ways, through environmental protection, social equity and economic viability, in order to meet the needs of the present without compromising the ability of future generations to meet theirs. By choosing a Rainforest Alliance certified tea such as Lipton's, consumers are supporting farmers to improve their livelihoods, while protecting the planet for the future.
Benefits of sustainable tea farming are also economic and a key aim of the certification programme is to enable tea growers to bring in increased revenues.
Unilever estimates that tea manufacturers who are Rainforest Alliance certified will be able to command prices 10-15% higher than the current average and farmers will receive around $6.7m more for their tea by 2015.
"This has the potential to improve the livelihoods of nearly one million tea workers in Africa," says Unilever CEO Patrick Cescau, "and eventually up to two million people around the world."