In this new capacity, Chef Diego assumes the pivotal responsibility of curating and elevating the gastronomic experiences offered by Amazónico as it continues to expand its footprint across the Middle East and Asia.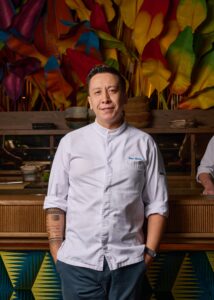 A maestro in the realm of gastronomy, Chef Diego's ingenious flair has played an indispensable role in shaping the brand's triumphs, propelling Amazónico Dubai to the forefront as the ultimate epicurean destination. Chef Diego Sánchez Vargas embarked on his journey with Amazónico Dubai as the Executive Chef, a role he undertook with exceptional finesse in 2019.
Serving as a driving force behind Amazónico's entrance into the Middle East, his global culinary proficiency and deep-rooted passion for Latin American cuisine marked him as a key figure in spearheading the pre-opening culinary operations for Amazónico Riyadh. Chef Diego's ascendancy to the position of Group Executive Chef for the Middle East and Asia aligns seamlessly with the group's strategic expansion blueprint, aimed at unveiling the wonders of inventive Latin American gastronomy to fresh audiences within the burgeoning F&B landscape of the region and beyond.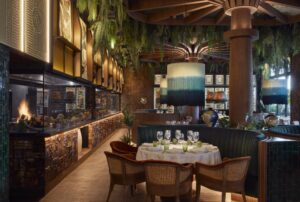 With his culinary wizardry and acumen at the forefront, guests can brace themselves for a symphony of flavours that promises to leave an indelible impression on the rapidly evolving gastronomic panorama of the region.