The Noodle House has introduced a line-up of over 35 new Asian soul-food dishes this summer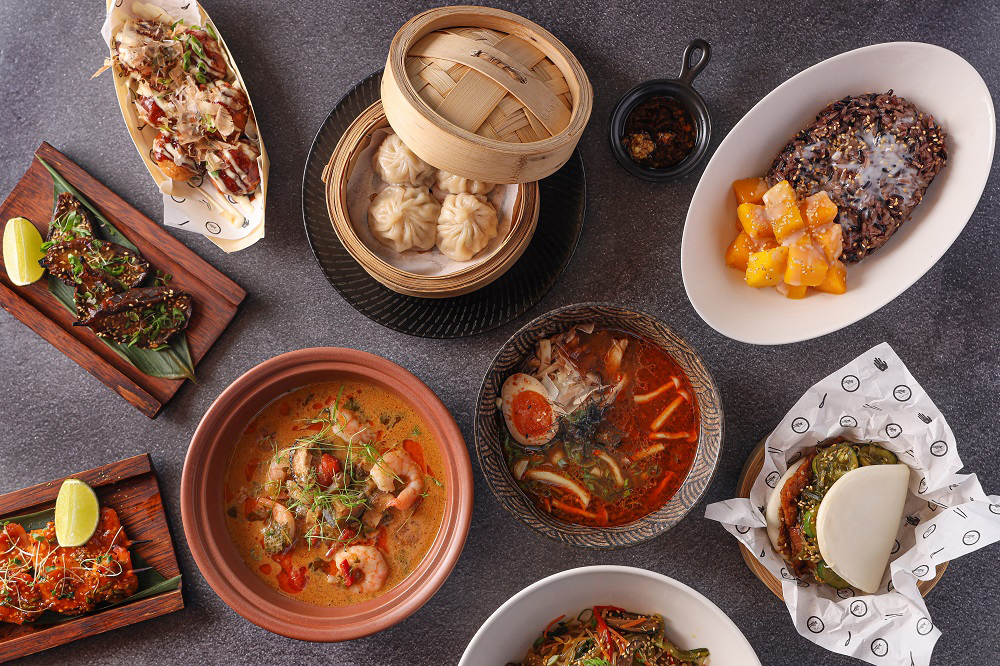 The homegrown concept, The Noodle House, has expanded its menu to include new dishes from across numerous Asian cities. This new selection also comprises the addition of plant-based dishes and table-side experiences.
Diners can enjoy flavours from 10 Southeast Asian regions such as Korea, Japan, China, Vietnam, Thailand, the Philippines and Malaysia.
Look forward to new street food favourites such as chicken xiao long baos (soup dumplings), kinilaw na tanigue (fish ceviche), Korean fried chicken and potato and octopus takoyaki. The new Yakitori category consists of dishes including kawa (crispy chicken skin), Malay chicken satay, yakiniku (grilled wagyu), and nasu dengaku (miso-glazed eggplant).
Bao bun fans can try out the new fried tofu bao and shrimps blaster bao. If you're in the mood for lighter bites, tuck into an Asian kale salad and Korean japchae, with most of the ingredients locally sourced. Alternatively, new soup options include a Vietnamese pho bo, tom yum goong, spicy tsukemen, and Tokyo shoyu ramen.
Spice lovers can tuck into the new Chinese dan dan noodles; with the venue also having recruited a dedicated Noodle Master to add that extra bit of flair to the menus noodle offering. What's more is that diners can even create their own bespoke bowl of umami-packed noodles.
The banchan section (small side dishes) includes an array of mostly Korea-inspired plates such as a garlic-ginger kangkong, baek kimchi, tongbaechu kimchi, and sunomono and wakame.
Since no good meal is ever complete without a sweet treat, the eatery has launched six new desserts. Satisfy that sweet tooth with mango sticky rice, miso chocolate mousse with popping candy, castella cake, exotic Asian fruit salad, banana turon or a coconut and mango sago pudding.
Vegans will not miss out, with the introduction of 16 new vegan dishes. Options include sticky edamame, Asian kale salad, green curry, king oyster mushrooms and more. And if the kids tag along, they will be delighted with the addition of a tempura bento box, a chicken katsu bento box and a special Noodle House bento box.
Available at Souk Madinat Jumeirah, Nakheel Mall and JBR The Walk. Call 800666353 or visit the website.