talabat, along with Abu Dhabi Police and Integrated Transport Centre have come together to launch "talabat Patrol", rider safety initiative in Abu Dhabi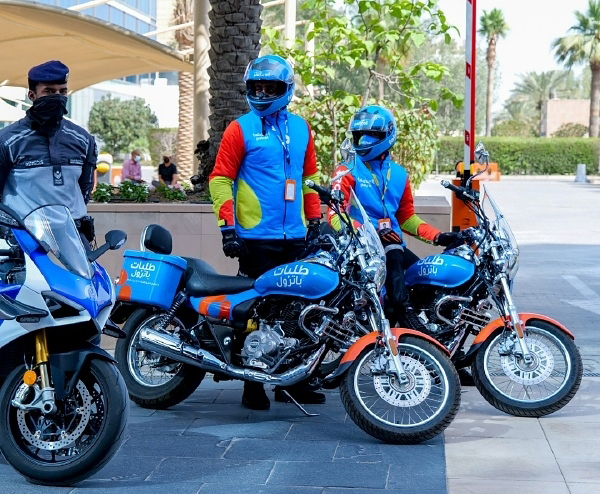 The food delivery brand and q-commerce app, talabat, has announced a strategic partnership with Abu Dhabi Police and Integrated Transport Centre (ITC) to launch "talabat Patrol" (t-Patrol), road safety initiative in the capital. The aim of this initiative is to promote road safety and community wellbeing.
As part of this initiative, talabat is rolling-out a special unit of Safety Officers called "talabat Patrollers" to ensure that talabat riders across the UAE continue to adhere to the safety rules and regulations set by governmental entities and regulatory authorities, keeping themselves and others safe.
This project came about as a way to improve rider safety and represents the first of its kind in the region. Initially, we will see a deployment of 20 "talabat Patrollers" across the UAE as part of the first phase roll-out.
Further, through a continued collaboration with Police Traffic Departments in Abu Dhabi and Al Ain, talabat has also been providing riders with road safety training to ensure their continued adherence to rules and regulations for their own safety and that of other drivers and pedestrians in the country.