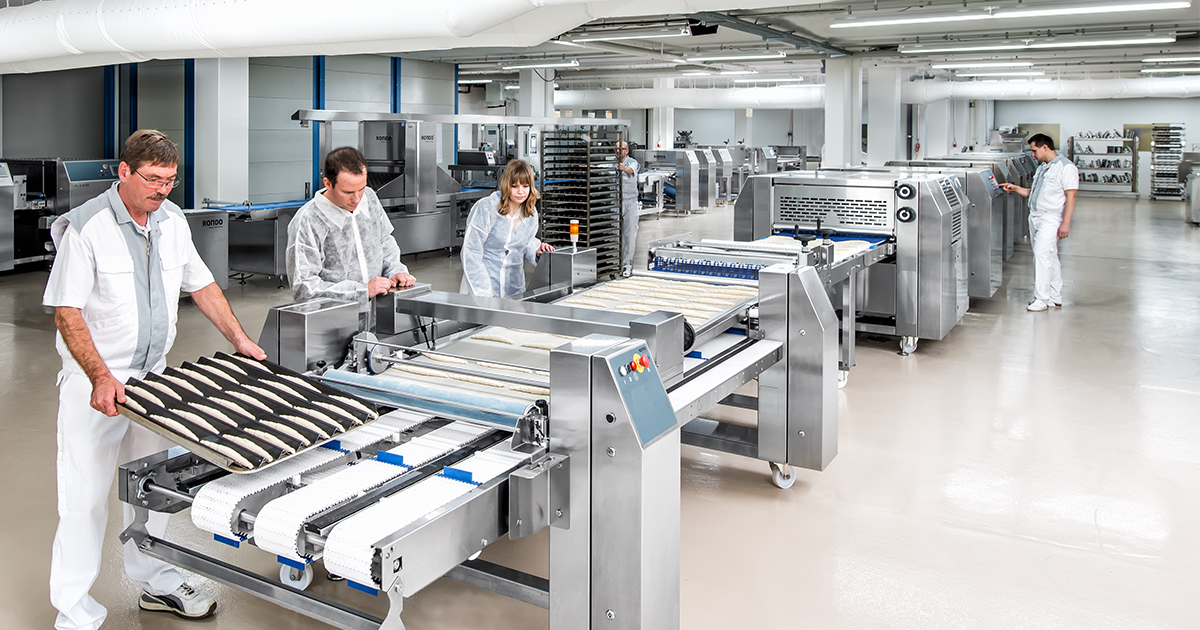 Space is often in short supply in an artisanal bakery, a hotel or a canteen, yet the need for many outlets to have an efficient pastry and croissant production set-up that can be accommodated in a small area is becoming increasingly crucial. What's more, the need to minimise the time taken to fill, fold and decorate patisserie products to ensure staff can be utilised efficiently is a pressing concern for production managers.
For those looking for an industry-proven solution to such issues, the RONDO Cutomat can be relied upon to ensure first-class quality of products, processing all types of dough in an efficient and uniform manner.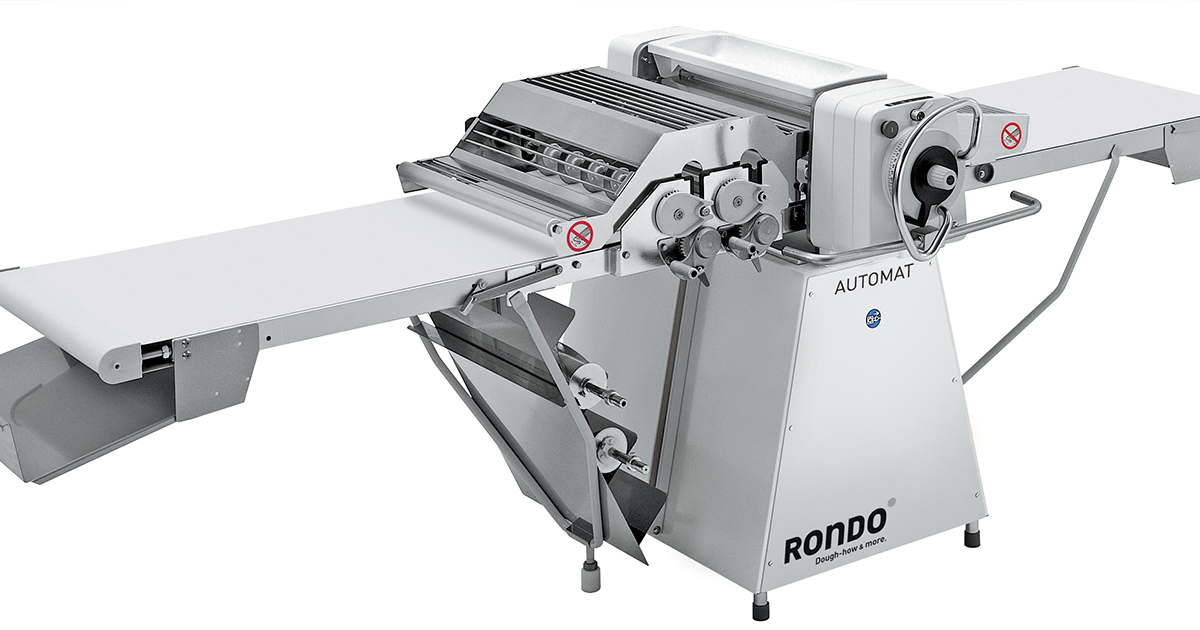 A powerful dough sheeter, the RONDO Cutomat has an integrated cutting station – a perfect solution when the available space is limited. Producing products that are square, round, triangular or in alternative desired shapes, RONDO promises constant quality – i.e. regular shape, size and weight – across its dough pieces.
Within the RONDO range, there are several models of Cutomats available to the market today. The mechanical Rondomat-Cutomat combines ergonomics with performance capability and hygiene, whereas the Manomat-Cutomat and Automat-Cutomat are designed for the highest demands with regard to performance. The Automat-Cutomat has an automatic roller adjustment that always guarantees the same sheeting step, unlike the Manomat-Cutomat, where these roller gaps are set manually. Finally, the electronic Rondostar-Cutomat promises to make pastry production even more efficient, as it allows users to save a program for each pastry. All of this is aided by the colour touchscreen and easily comprehensible symbols make operation very easy.
Widely trusted in the industry following its decades of experience, RONDO's strong passion for dough processing – coupled with perfected technology, elaborate ergonomics and high durability, mean it's the ideal solution for the most efficient pastry production.
Details: For more information, visit the RONDO website or the YouTube channel. If you're interested in learning more about the brand, here's our interview with Martin Zimmerman, area sales manager for the Middle East.