Having joined Jumeirah Group from Michelin in September 2018, The Pro Chef Middle East sat down with Michael Ellis to learn more about what is in store for Jumeirah's restaurants, and how the foodie expert plans to revolutionise the group.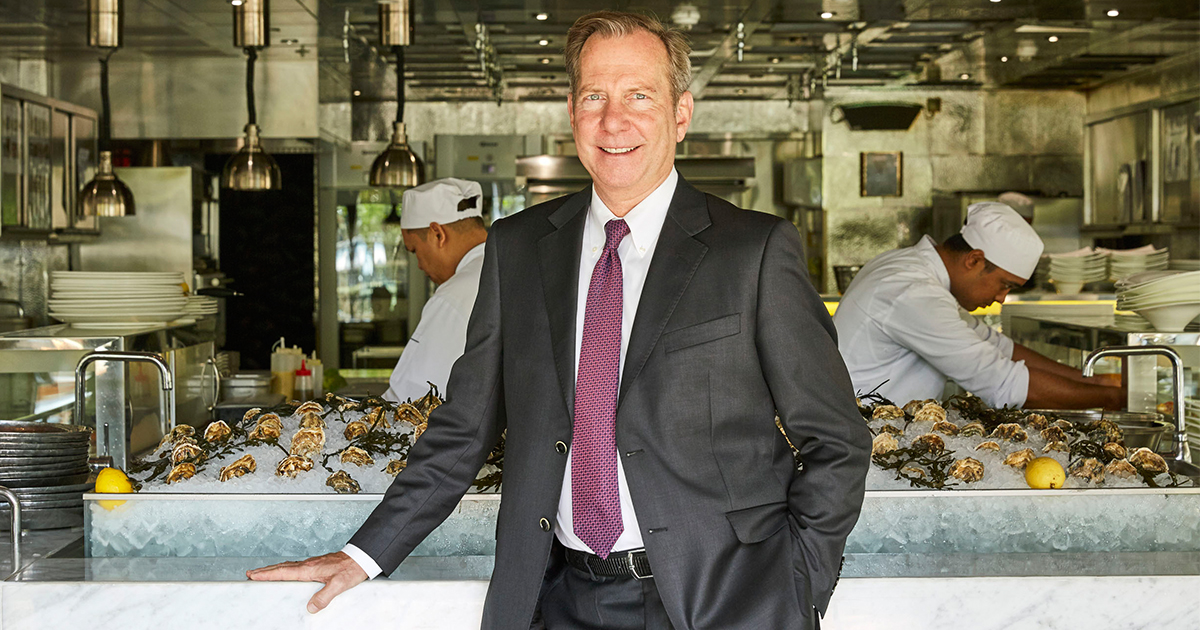 How would you describe your first year In Jumeirah as the first person to ever hold the position of a Chief Culinary Officer?
My journey has been incredibly exciting, stimulating and thought-provoking. I've had the opportunity to discover the Jumeirah brand in Dubai and experience over 60 restaurants including those located at Jumeirah Mina A'Salam, Jumeirah Al Qasr, Dar Al Masyaf, Jumeirah Al Naseem hotels and others. Our aim is to elevate our dining experiences across the board, while staying true to our heritage as a UAE hotel group. We're looking forward to creating a new standard in culinary offerings across our global portfolio.
What are the biggest challenges for Jumeirah Group in the short term / medium term when it comes to F&B?
We have two priorities that we strive to achieve. One is delivering world-class dishes our chefs are known for, on a scale that meets the expectations of our guests. The second, is consistency. We can raise the bar with signature dishes, that people will come back for, and must then deliver those consistently and at scale, day in day out.
The restaurant scene in Dubai is expanding all the time, with more than 12,000 restaurants currently operating in the city. So, the challenge is getting the word out in a competitive landscape to ensure guests get to experience our culinary destinations. We are not only focused on our hotel guests, but also the Emirati community, local expats and other visitors who may not stay with us, who would like to dine with us.
What is your approach to local sourcing?
I am a huge believer in using sustainable, organic products that are grown locally. We are working with a local organic grower for fruits and vegetables which we incorporate into our kitchens. In addition, we have partnered with a supplier for locally caught fish. We are serving thousands of meals a day in our hotels on the beachfront alone and this means we need a consistent supply in both quality and quantity. It's something we continue to look at and we are working closely with local suppliers to see how they can increase production to meet our demand. 
Tell us more about your decision to replace the British celebrity chef Nathan Outlaw and to bring in two new chefs that Jumeirah unveiled recently in Burj Al Arab?
We had a successful two-and-a-half-years with Nathan Outlaw at the helm of Al Mahara. As one of the most iconic hotels in the world, Burj Al Arab is evolving its destination dining options to show guests and visitors something new that makes it stand apart – restaurants that people make pilgrimages to as they are globally renowned. That's why we introduced new chefs to the group's current collection of ten celebrity restaurants, such as the recent appointment of Chef Francky at Al Muntaha.
Francky Semblat and Kim Joinie-Maurin are both protégés of the famed Joël Robuchon's school of excellence, and both chefs add a special touch to the dining scene at Burj Al Arab.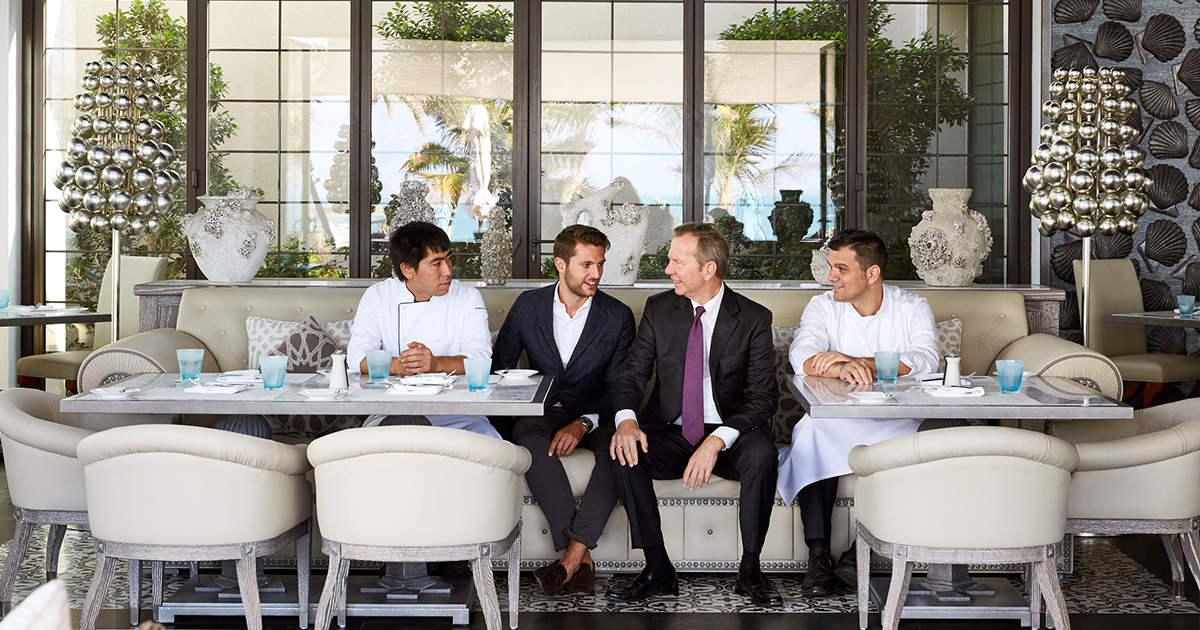 When can we expect Michelin to come to Dubai?
The arrival of the Michelin Guide would provide global visibility and demonstrate that Dubai is delivering dining venues comparable to the top food and beverage destinations in the world's capitals. Interestingly, the majority of the restaurants in any Michelin Guide, usually around 85%, do not have Michelin stars. They simply represent really good food and value for money. So even though everyone focuses on the stars, Michelin plays a huge role in shining a light on other restaurants that stand out from the crowd. It would be great if the Michelin Guide has a presence during Expo 2020, which would be of huge value to many Expo visitors.
How do you compare Dubai to renowned food destinations such as London, Paris, Tokyo, and New York? Do you consider Dubai a fine-dining destination?
Dubai has a fantastic, vibrant and exciting dining scene. The perception around fine-dining has really evolved and is often viewed as a special occasion experience, rather than white glove service and elaborate décor. Dubai has embraced the needs of a new generation who have drastically different expectations of fine-dining and is focused on delivering amazing food in a great space. Today, the look, feel and vibe of a place is as important as the food and I genuinely believe Dubai is one of the world's most exciting dining scenes. There are many great restaurants where you have amazing food and an equally memorable experience.
What is your personal favorite restaurant and chef in the world?
It would be very difficult to name one as my experience with Michelin introduced me to many fabulous chefs and restaurants. But what I would say is that the restaurants I love the most offer simple and perfectly cooked food. I like a perfect Napoli style pizza, a great piece of fish that is expertly cooked, I even like a fantastic tomato that has great taste in summer in a burrata dish, with flavoursome olive oil.
How would you describe your personal management style?
I encourage my team to think back to what inspired them to enter the culinary world and bring this into everything they do.  What dishes did they love? What experiences really stood out? I want them to passionately re-create the things they love, as I think this shine through to our guests.
What was your inspiration to enter the culinary world?
I realised when I was very young that I have a very sensitive palette and I like flavour. I see it like a musical talent, you either have a sensitive palette or you don't, and my sense of smell and taste have inspired me since I can remember. I can have a dinner ruined if I am sitting across the room from someone who is wearing too much perfume. This passion for food and flavour led me to start my career in the kitchen. While this was an invaluable part of my gastronomy journey, it wasn't what I wanted to do for a living. I stayed in the culinary world, just in a different capacity.