With over 12 years of experience, Chef Benjamin has previously worked at establishments across France, Switzerland, the UK, and more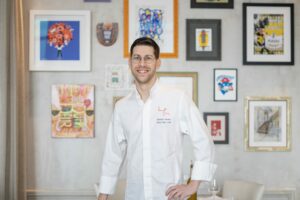 Hailing from France, the new Global Pastry Chef Benjamin Clement will be heading the pastry department for all of LPM Restaurant & Bar's venues with a modern take on French delicacies at the restaurants. Chef Benjamin earned his professional Baccalaureate degree in Food, Baking, and Pastry at the Lycée Hôtelier Les Petites Bruyères in 2011, followed by a certificate in Culinary Arts and trained to become a Chocolatier in 2014 at the Centre de Formation d'Apprentis du Roannais.
"I'm honoured to have become a part of the LPM team," shared Chef Benjamin. "Since joining, I've come to LPM with a vision of how to elevate a brand that is established and known for its quality. While my job will be to work on all of the restaurants globally, part of my goals for our UAE venues includes the enhancement of the Abu Dhabi brunch as it has quite a focus on various French pastries and desserts. In addition to this, my aim is to bring novelty to our dessert menu, incorporate some seasonalities with different ingredients throughout the year, all while maintaining the sharing concept that LPM has. Desserts are meant to be simple yet exquisite, where each flavour can transport you to a memory from long ago. This is what I am most excited to bring to the table, and how I will use my skills to succeed in this."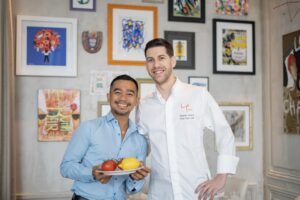 His list of accomplishments includes his work at Maison Troisgros as a Commis Pâtisserie in 2013, where he soon became Chef de Partie Pâtisserie and later at Beau-Rivage Palace Lausanne as a Sous-chef pâtissier in 2016, The Connaught as a Head Pastry Chef in 2019, and led the pastry team at Helene Darroze that same year.
Visit website.