Popular Beirut eatery Barbar opens the doors of its second Dubai location at Bay Avenue, following the huge success of its first branch on Hessa Street, which was the first outpost outside Lebanon where the brand was born.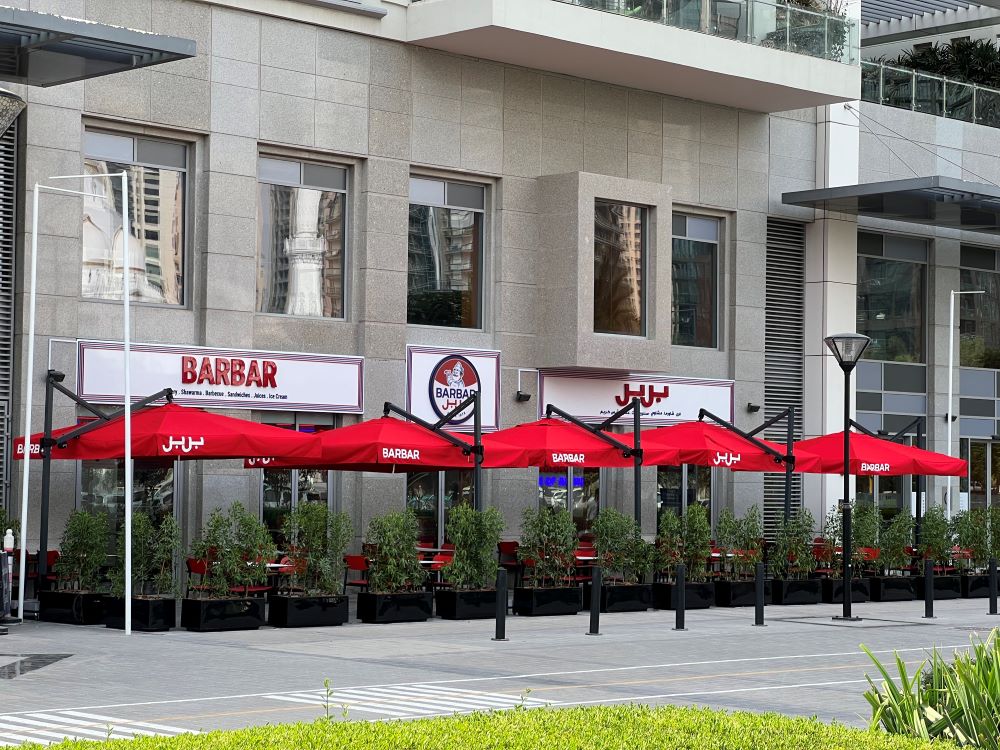 Barbar has been serving customers in Lebanon for more than 40 years. It all began in a little bakery on Hamra Street in the middle of Beirut, where it quickly gained notoriety for its succulent manakish, shawarma, falafel, and unique sandwiches like the legendary Francisco and Philadelphia.
Since its start in Dubai, Barbar's varied menu selection has attracted diners to its Hessa Street branch, flocking to the restaurant day and night to enjoy authentic Lebanese flavours.
The company has ambitious expansion plans, and in addition to the Business Bay branch opening, further regional openings are scheduled for later this year in Riyadh, Tahliyah Street, Qatar's new Place Vendome Mall and Al Sadd District, as well as New Cairo, Egypt.
Mohammad Al Ghaziri, Founder of Barbar, says: "It has been incredible to see Barbar's expansion, from our humble beginnings in Beirut to an established casual eatery for both the Lebanese and multi-cultural diners of Dubai.
"This new opening is truly an exciting time for Barbar as we open for a second time in under a year right here in Dubai. Our expansion into the wider Arab nations means that the Lebanese community will be able to cherish the nostalgic flavours from home, while local citizens and residents alike will explore a taste of Beirut."
Walid Hajj, Co-founder and CEO of Lavoya, says: "Following the massive success of the Hessa Street branch in the eight months since its opening, we are ecstatic to be in such a strong position to open up this second outpost of Barbar in Business Bay. This is the first in a series of regional openings this summer within some of the busiest locations across the region in Saudi Arabia and Qatar. Lavoya is proud to strengthen its position in the F&B industry and diversify into more communities across the GCC market!"
Daily from 8-2am. Visit Instagram