While Dubai was celebrating St. Patrick's Day last week, the Chefs' Irish Beef Club relaunched its UAE chapter with renowned Dubai-based Chefs Saradhi Dakara and Ilaria Zamperlin to lead the platform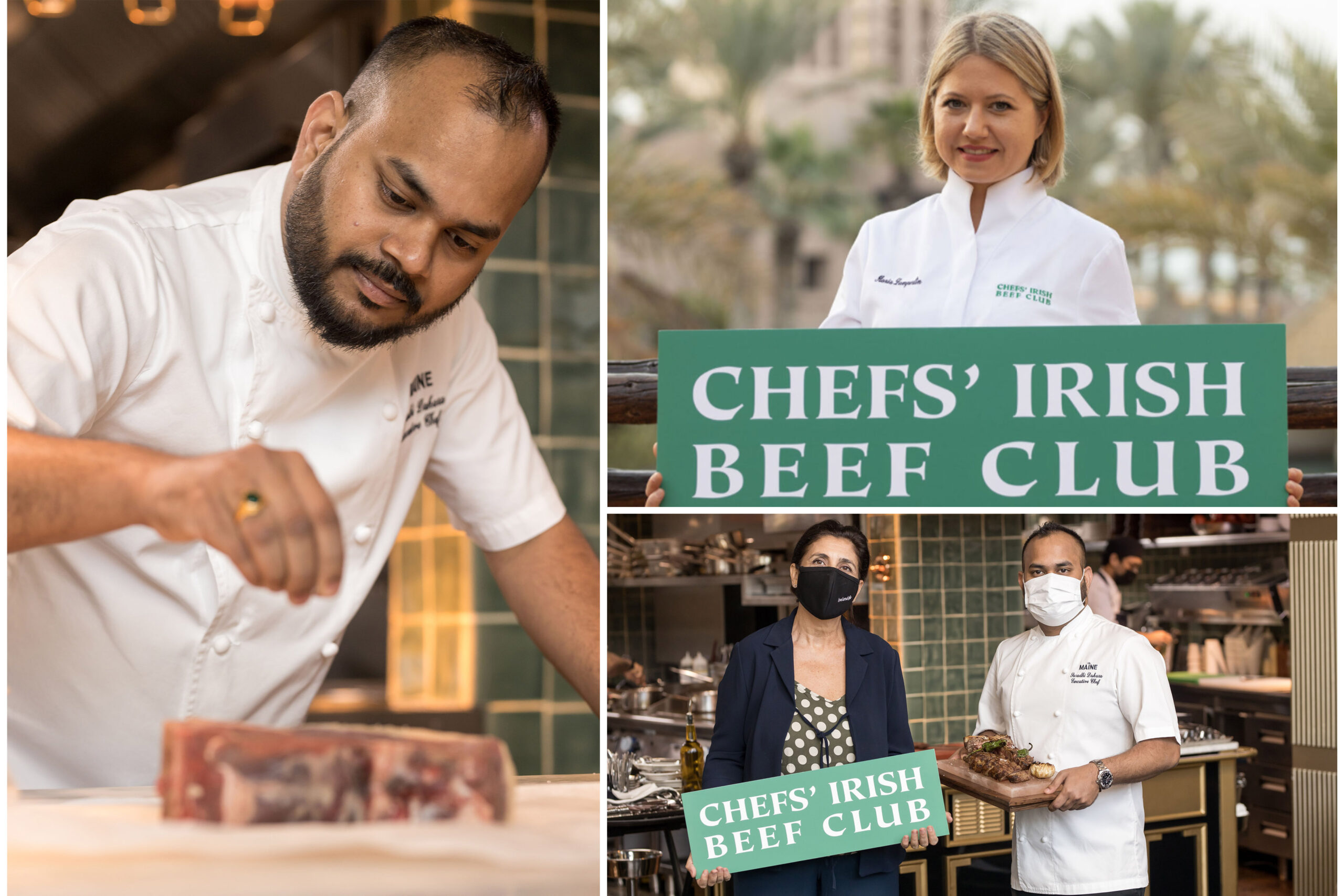 With Irish exports to the UAE showing a steady rise of 9 per cent in 2020, the Irish state agency and food board, Bord Bia marked St. Patrick's Day this year by reviving the UAE chapter of the exclusive Chefs' Irish Beef Club (CIBC).
The CIBC, led by Bord Bia, is an international platform with nine chapters globally across the UK, France, the Netherlands, Belgium, Germany, Switzerland, Italy, Sweden and the UAE, with 90 chefs serving as ambassadors of premium Irish meat and dairy.
Bord Bia appointed two celebrated chefs, New England Brasserie Company's Group Executive Chef Saradhi Dakara and Chef De Cuisine Ilaria Zamperlin to lead the chapter. The event took place in the presence of the Irish Ambassador to the UAE – His Excellency Aidan Cronin as guest of honour and award-winning culinary book author, Flavel Monteiro.
Headquartered in Dublin, Bord Bia supports the national and international ambitions of Irish food, drink and horticulture businesses. Irish grass-fed beef is known to be among the best in the world and it is widely acknowledged by leading Chefs who are a part of the invite-only CIBC. The event also included an exclusive seven-course tasting menu, featuring premium Irish beef, dairy, seafood and more, against the stunning backdrop of the Burj Al Arab.
H.E. Aidan Cronin explained that one of the defining characteristics of Irish produce, which makes it revered globally for its high quality, is the tremendous care and attention to detail that goes into every step of the journey, from farm to table. Claudia Saumell, Regional Director Middle East, Bord Bia went on to state that the green pastures, clean air and plentiful rain are three ingredients that make up the uniquely special taste, tenderness and quality of Ireland's grass-fed beef.
The Chefs' Irish Beef Club was set up in 2004 for award winning chefs to benefit from the advantages of Irish beef and serve it in their award winning and Michelin star restaurants.