The Al Jaddaf Waterfront community is home to a brand-new four-star boutique hotel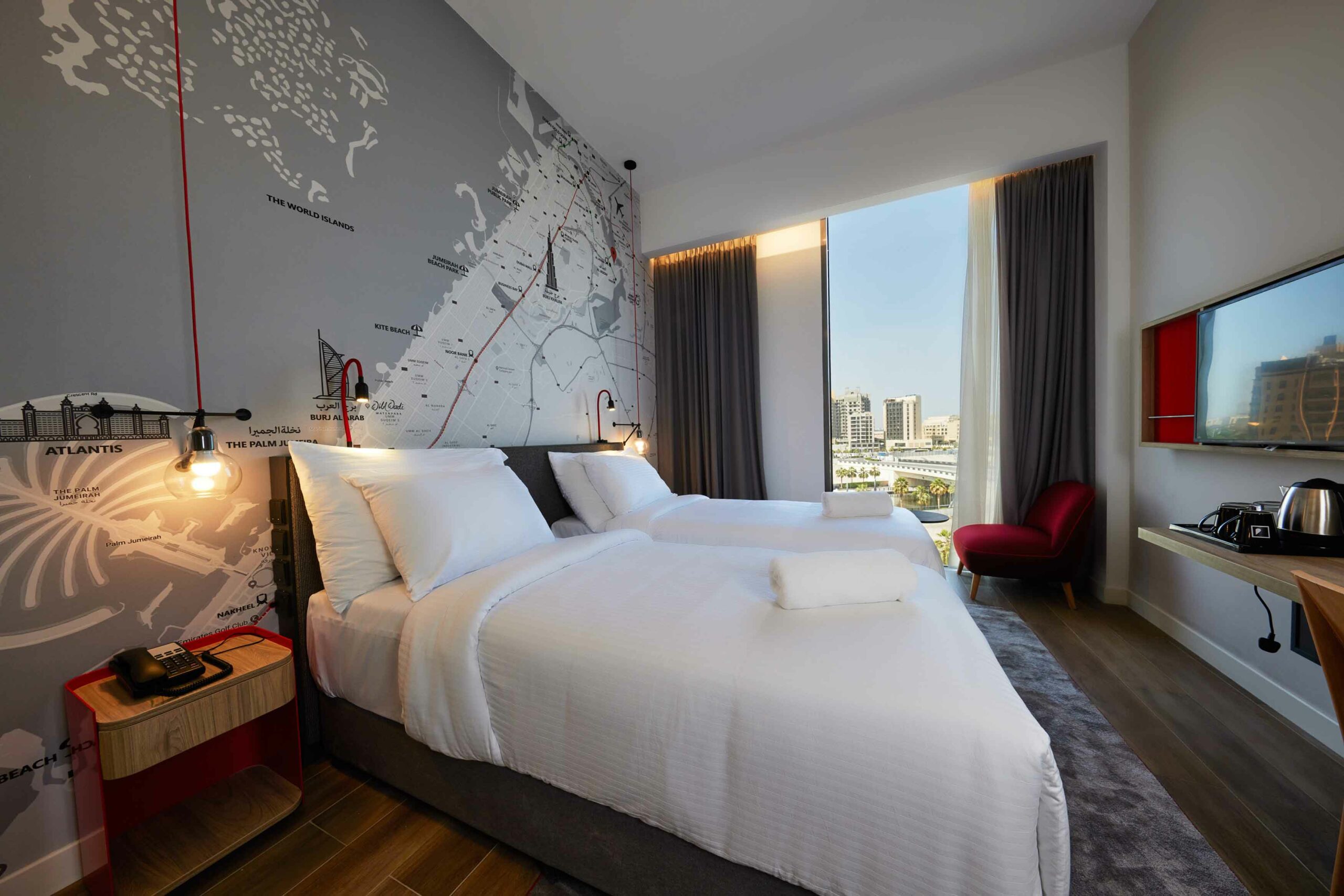 INK Hotel is the latest addition to Dubai's portfolio of boutique hotels. The five-storey, four-star boutique hotel is a vibrant, trendy and unconventional property with a distinctive vibe focusing on sustainability in the region.
Sited in the Al Jaddaf Waterfront community and overlooking the Dubai Creek, INK Hotel features a sleek and contemporary design that complements its intimate scale and varied amenities. The property boasts classy interiors, a rooftop swimming pool, a pop-up gym and a designated areas for pets. The 63 rooms it houses comprises two main types: 23 square metre rooms (that can be interconnected) and 30 square metre rooms equipped with floor-to-ceiling windows.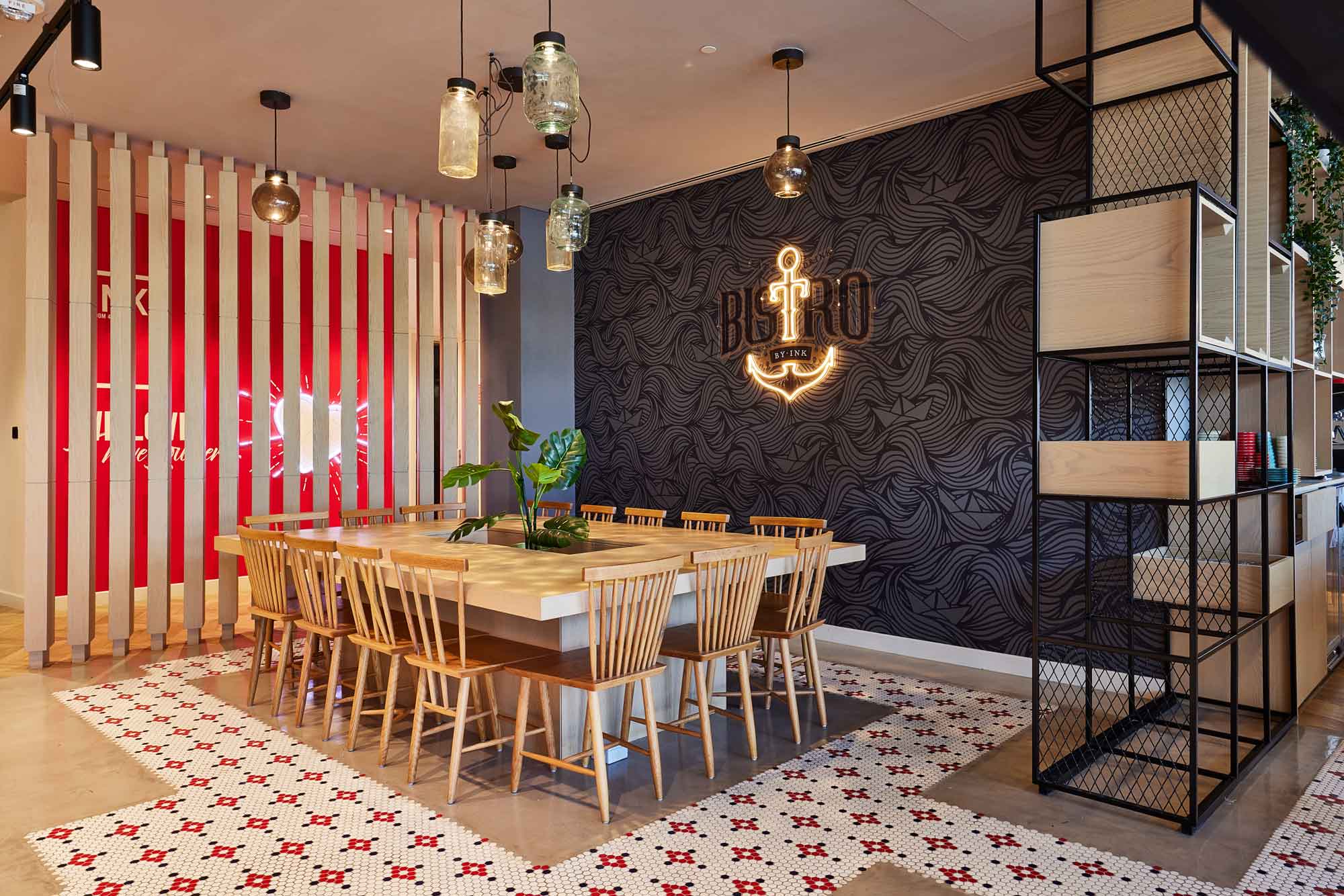 With sustainability playing an essential role in its operations, INK Hotel has taken steps to ensure an eco-friendly environment. In addition to solar panels installed on the roof and staff uniforms made from recycled plastic, the entire hotel is laden with L'Occitane amenities featuring top-range organic soaps and bottles made of recycled plastic. Their all-day dining restaurant Bistro by INK, stocks a selection of climate-conscious, ethical and organic tea bags from Pukka; and the hotel has even collaborated with Grandmother, a local cafe roastery, to provide speciality coffee alongside other delightful treats.
INK Hotel is also home to a leading Swiss Hospitality school in Dubai – HTMi, Hotel and Tourism Management Institute Switzerland Dubai; and students who reside in the campus boutique hotel are encouraged to interact with the hotel's guests and put theory into practice. The hotel thus plays a crucial role in nurturing hospitality leadership and essential skills in Food and Beverage Service, Culinary Arts, Front Office and Housekeeping from the get-go. Similarly, it provides the institute's graduated students with a 6-month internship program, wherein they work full-time for the hotel in their respective departments and gain valuable experience to kick-start their careers.