Participate in the renowned MEASA regional gathering of its kind at Dubai World Trade Centre, taking place from November 7th to 9th, 2023

With a grand total of 15 halls hosting over 2000 exhibitors, the event will showcase the forefront of food manufacturing solutions and trends for the year. Engage in impactful conversations and strike deals with industry giants such as Tetra Pak, GEA, Krones, Husky, Sidel, Ishida, TNA, SIG, Rieckermann, and an array of others in the packaging and processing sectors.
Gain access to not just one, but four extraordinary shows with a single pass, unlocking the combined potential of speciality events including Gulfood Manufacturing, Speciality Food Festival, ISM Middle East, and Private Label & Licensing.
ISM Middle East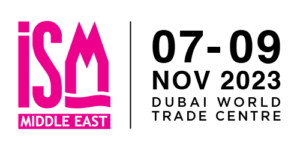 Experience the pinnacle of confectionery and snack trade exhibitions with ISM Middle East, the largest gathering of its kind in the region. As the premier event for professionals in the sweets and snacks industry, ISM Middle East serves as an essential nexus, uniting brands with an extensive array of retailers, distributors, F&B suppliers, and hospitality chains hailing from the UAE, Saudi Arabia, Bahrain, Oman, Africa, and South Asia.
With an exceptional roster of exhibitors and a host of networking engagements, the event stands as the ultimate platform to propel your business to new heights.
Private Label Middle East
Step into the grandeur of Private Label Middle East, the paramount international trade exhibition focused on private label and contract manufacturing in the Middle East and Africa. This exceptional expo serves as a converging point for an array of influential figures—category buyers, innovative brand developers, marketing leaders, importers, entrepreneurs, and distributors—spanning the realms of major retail, conglomerates, HORECA, and export enterprises. Renowned names such as Carrefour, Emirates airline, Lulu, Amazon, Panda, Spinneys, Hilton, Aster, Noon, Emaar, Landmark, Nazih, Talabat, and more, representing 60 countries worldwide, are set to grace this event.
The occasion offers a platform for global manufacturers to seamlessly connect with pivotal decision-makers and influential leaders through bespoke match-making initiatives, illuminating conferences, and enriching workshops—all of whom are keenly seeking to forge partnerships with novel manufacturers for their exclusive food and non-food private-label product categories.
· Explore an extensive array of fully customizable food and non-food private label products sourced globally, encompassing Food & Beverages, Baby Care, Beauty & Personal Care, Hair Care, Cleaning & Household, Personal Accessories, Stationery & School Supplies, Health & Wellness, and much more.
· Engage in face-to-face interactions with esteemed private label & contract manufacturers hailing from over 30 countries worldwide.
· Immerse yourself in the offerings of over 500 leading global brands featuring private label products.
· Participate in conferences, workshops, and masterclasses, gaining insights into the latest trends, consumer dynamics, and proven strategies within the private label domain.
The Speciality Food Festival

Introducing The Speciality Food Festival, the sole dedicated gourmet and fine food trade exhibition in the Middle East, MENA, and Gulf regions. This exclusive event serves as a focal point for perceptive buyers to establish connections and discover the ideal products while affording visitors a comprehensive vantage into the market. Attendees have the opportunity to delve into the latest updates and emerging trends within the realm of specialty food.
Encompassing a vibrant global marketplace and immersive platform, the show caters to all things artisanal, fine food, and special ingredients, captivating buyers from the domains of hospitality, food service, and retail. This gathering unites the region's preeminent chefs, restaurateurs, hoteliers, retailers, and food service providers, addressing the pivotal needs and prospects of the industry.
Celebrating over 300 premium food exhibitors and an array of brands spanning six fundamental sectors—including Artisan & Gourmet, Vegan & Plant-Based, Organic & Free-From, Food Services, Speciality Beverages, and Health & Wellness—The Speciality Food Festival attracts over 11,000 buyers to this epicentre of the global hospitality trade.