With his wealth of expertise in the restaurant and hotel industry, Vassil will assume responsibility for overseeing all the property's F&B outlets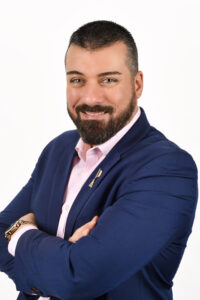 With extensive experience in diverse hospitality establishments across Malta, Scotland, and Dubai, Vassil brings a wealth of knowledge to his current position. Previously serving as the F&B Manager at Sheraton Jumeirah Beach Resort, he successfully led the F&B Department, overseeing the financial and quality performance of 11 F&B outlets and banqueting facilities accommodating up to 2000 guests from December 2020 to December 2022. Vassil's career in the hospitality industry also includes notable roles at prominent hotels in Dubai such as Novotel & Ibis, Dubai Deira City Centre, Radisson Blu Hotel, Dubai Deira Creek, Long's Bar, Towers Rotana Hotel, and Q43, Media One Hotel.
With a strategic location in Dubai, Vassil envisions the hotel as an ideal hub for a vibrant and relaxed neighborhood experience, where the staff strive to deliver impeccable service, while fostering a laid-back atmosphere. Additionally, Vassil aims to introduce sustainable practices, such as an exquisite menu of environmentally conscious concoctions, ensuring that the hotel and its outlets actively contribute to protecting the environment.
Under Vassil's leadership, the Grand Millennium Dubai is poised to strengthen its position as a leading hospitality destination and offer unparalleled dining experiences to its guests.