In alignment with the International Day of Awareness of Food Loss and Waste on September 29th, Dubai Municipality organized a series of educational workshops, events, and global awareness seminars.
These endeavours aimed to enhance the quality of life for Dubai's residents and visitors by instilling public consciousness regarding food waste, inspiring behavioural changes, and preserving both local and global environments. By embracing sustainable production and consumption practices that bolster food security within the emirate, these efforts are in harmony with the principles of the circular economy and the pursuit of sustainable development.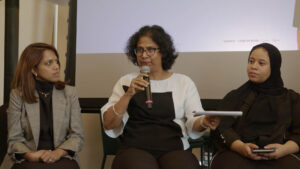 H.E. Dawoud Al Hajri, Director General of Dubai Municipality, stressed the importance of their efforts to reduce food loss and waste as a crucial part of their mission to enhance well-being and quality of life. This mission involves adopting sustainable practices to ensure the resilience and sustainability of food systems and maintain a secure food supply, aligning with Dubai's food security strategy.
Collaboration with the Food and Agriculture Organization of the United Nations (FAO) resulted in the "Stop Food Loss and Waste for People and the Planet" campaign, aiming to raise awareness of responsible food shopping and consumption, with partnerships with various food-related businesses to promote better consumption patterns and behaviours.
Global Workshops and Seminars: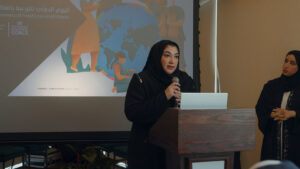 Dubai Municipality organized a global symposium with over 50 participants from various sectors, including food institutions, public and academic bodies, and food establishments, to raise awareness and discuss international trends in reducing food loss and waste. The event also highlighted the environmental and climate change impacts of food waste. In addition, the Municipality conducted workshops and educational programs in schools involving over 5,000 children on the International Day of Food Loss and Waste. These initiatives aimed to increase public awareness of eco-friendly strategies for minimizing food waste, promoting food safety, and ensuring environmentally responsible food practices.
Retail Food Business Guidelines: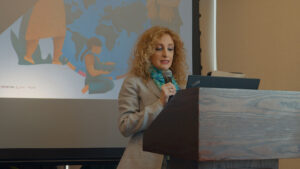 Dubai Municipality has taken significant steps to address food loss and waste. They have issued guidelines for retail food businesses and provided educational resources to food importers and exporters to raise awareness and promote food safety. Additionally, they've conducted educational campaigns and seminars to reduce food loss in the supply chain and food establishments. Collaboration with the hospitality sector emphasizes converting food waste into higher-value products, improving the overall food supply chain.
The Municipality also partners with recycling and waste management companies to collect and recycle around 4,000 tonnes of food waste annually, contributing to sustainability efforts and food donations.