Organised by The European Union and French Dairy Board, esteemed local influencers were taken on a captivating tour designed to delve into the marvels of French Butter.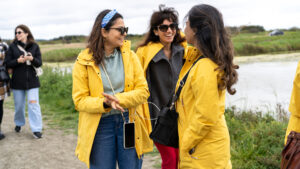 Craftsmanship at its Finest: The Art of French Butter
At the Le Beurre Bordier factory in Saint-Malo, the influencers witnessed true butter craftsmanship. The skilled artisans kneaded, salted, tapped, and shaped the butter by hand, turning it into an exquisite masterpiece. The factory's commitment to sourcing milk exclusively from nearby organic farms demonstrated the farm-to-table essence of French butter, where its texture and flavour change with the seasons and the herds' diet.
From Farms to Bakeries
The next part of the journey took the influencers to La Ferme du Vieux Pont, where they experienced the importance of nurturing cows and the environment. The dairy farmer, Christophe, lovingly cared for his cows, ensuring they produced the finest milk that ultimately resulted in smoother, tastier butter. The influencers learned that authentic French butter contains a minimum of 82% fat content.
St Michel family bakery was another stop on the itinerary, where the influencers bit into buttery biscuits made with French butter. The family bakery, founded in 1905, upheld traditions and recipes passed down through generations, leaving the influencers convinced of the butter's ability to enhance the taste of everything.
Culinary Creations: Michelin Star Chefs and French Butter
The influencers experienced the magic of Michelin Star Chef Eric Guérin's kitchen at La Mare aux Oiseaux in Saint-Joachim. Chef Eric's philosophy revolved around using the best of what farmers provide, with butter being a key ingredient in his creations. Chef Benjamin De Closet at Maison de L'Excellence by Savencia (Elle&Vire) delighted the influencers with his knowledge of different butter types and the role of cows' diets in determining butter quality.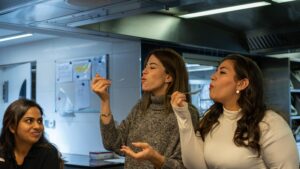 Science Behind Salted Butter
During a visit to Le Guérandais, the influencers met the salt walkers, who hand-harvested 100% natural and flavoured salt from the surface of seawater. This salt, a crucial component of French butter, adds a distinctive taste to dishes and desserts. However, the increasing salt harvests were linked to climate change, making it essential to balance the production of this precious ingredient.