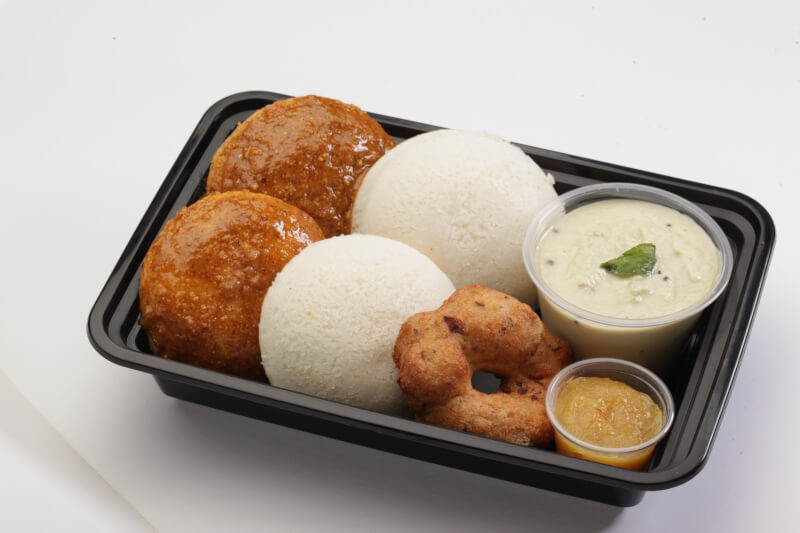 Mondy Cheer, a traditional Indian sweet and tuck shop that serves an extensive range of sweets, savoury snacks and meals, has announced the relaunch of two southern favourites. Prepared fresh and in-store, Idli in a Box and Modagam are free of artificial preservatives, flavours and colours.
Steamed and gluten-free, both snacks make for an ideal meal that is filling, yet light enough for an early evening treat. Idli in a Box is a quartet of idlis (steamed rice and pulse cakes) served with coconut chutney. Two idlis are pre-dipped in a delicately spicy traditional speciality containing chilli, pulses and gingelly oil. The box also features a Dal Vada (made of pulses) and the shop's renowned dessert Badam Halwa (made of almonds, saffron, clarified butter and milk).
Modagam is as traditional as it gets. The goodness of jaggery, coconut and pulses are wrapped in thick rice flour and shaped into a pagoda, before being steamed for that perfect texture and softness.
Who's hungry?
For more information, visit the website. We highly recommend a trip to Monday Cheer, located at Shop 5, Wasl Quartz, Umm Hurair 1, Dubai.