PepsiCo to champion Expo 2020 Dubai's subthemes of Opportunity, Mobility and Sustainability
Expo 2020 Dubai, set to take place in October 2021, is gearing up to host visitors from across the globe as people come together to celebrate achievements, opportunities and the making of a new world.
Joining Dubai in this mission is PepsiCo, the official beverage and snack partner of Expo 2020. PepsiCo has revealed a sneak peek into its three pavilions, The Plus, The Bolt and The Drop, which promises to deliver creative, one-of-a-kind experiences throughout the six months of the World's Greatest Show.
PepsiCo's AMESA Chief Marketing Officer, Mustafa Shamseldin explains that PepsiCo's three pavilions are aligned with Expo 2020 Dubai's three sub themes of Opportunity, Mobility and Sustainability. Marjan Faraidooni, Chief Experience Officer at Expo 2020 Dubai goes on to add that the brand's collective goal is to ensure not only a memorable Expo 2020 Dubai, but also a very sustainable one.
Plus Pavilion: Pepsi x Lay's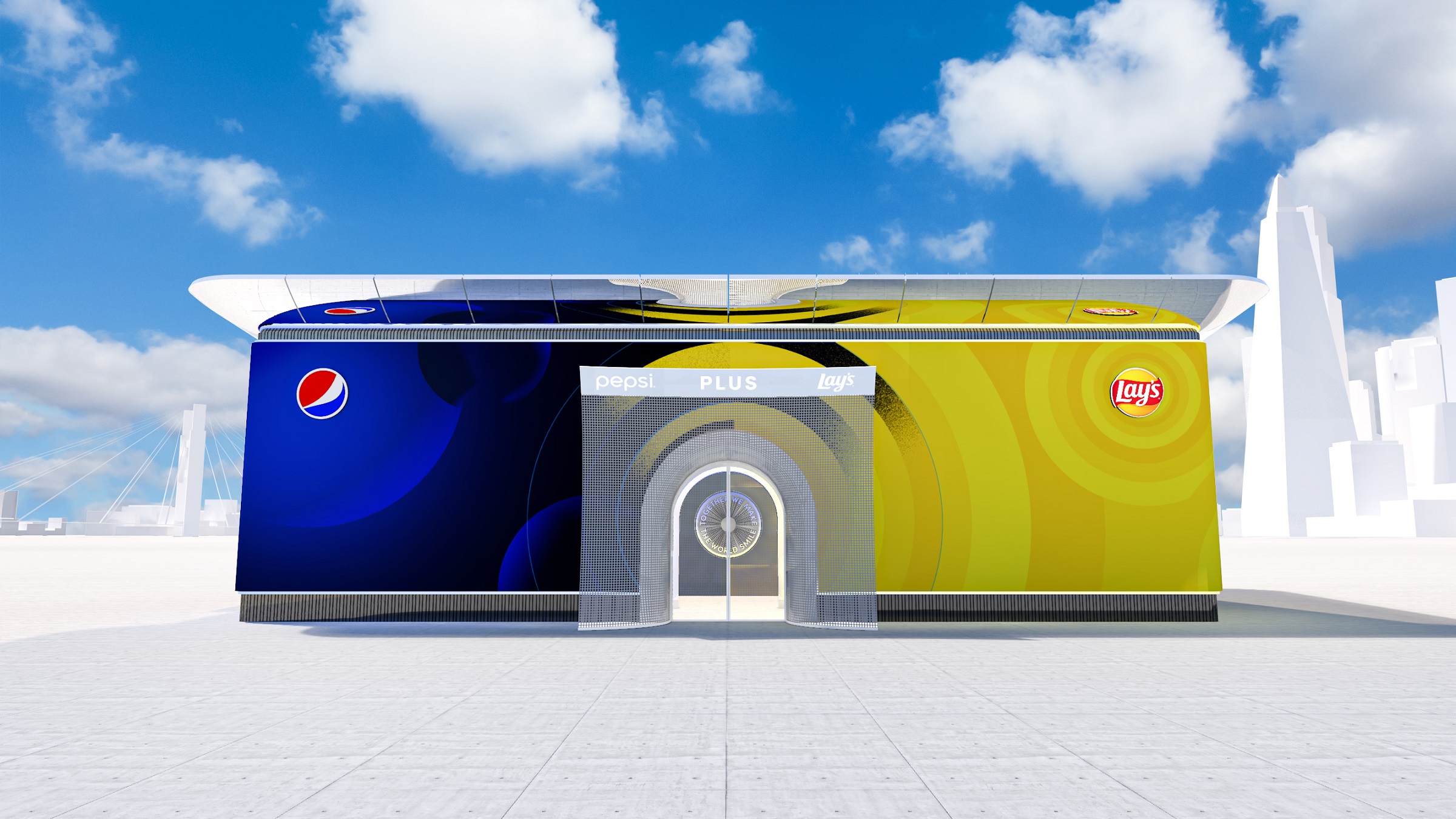 Pepsi and Lay's will join forces at The Plus pavilion in a bid to reconfirm PepsiCo's commitment to collaboration, positivity and togetherness. The Plus will outline how the brands are able to take bold steps together, towards the creation of positive change in the world.
Located in the Opportunity District, The Plus will amplify and inspire change-makers to make a difference. As an example, The Equalization zone will empower people to score for gender equality through a sensorial football interaction; while The Regeneration zone will showcase how the brand is reducing plastic waste through recycling and the use of recycled materials.
The Lay's experience will include joy pods that when entered, will feed visitors 360º content, with the aim to bring about joy felt from specific experiences; while Doors of Positivity will let visitors discover the imaginative ways empty Lay's chip bags are given a second life, or how the brand creates opportunities for women farmers who grow the potatoes used in Lay's chips.
Bolt Pavilion: Gatorade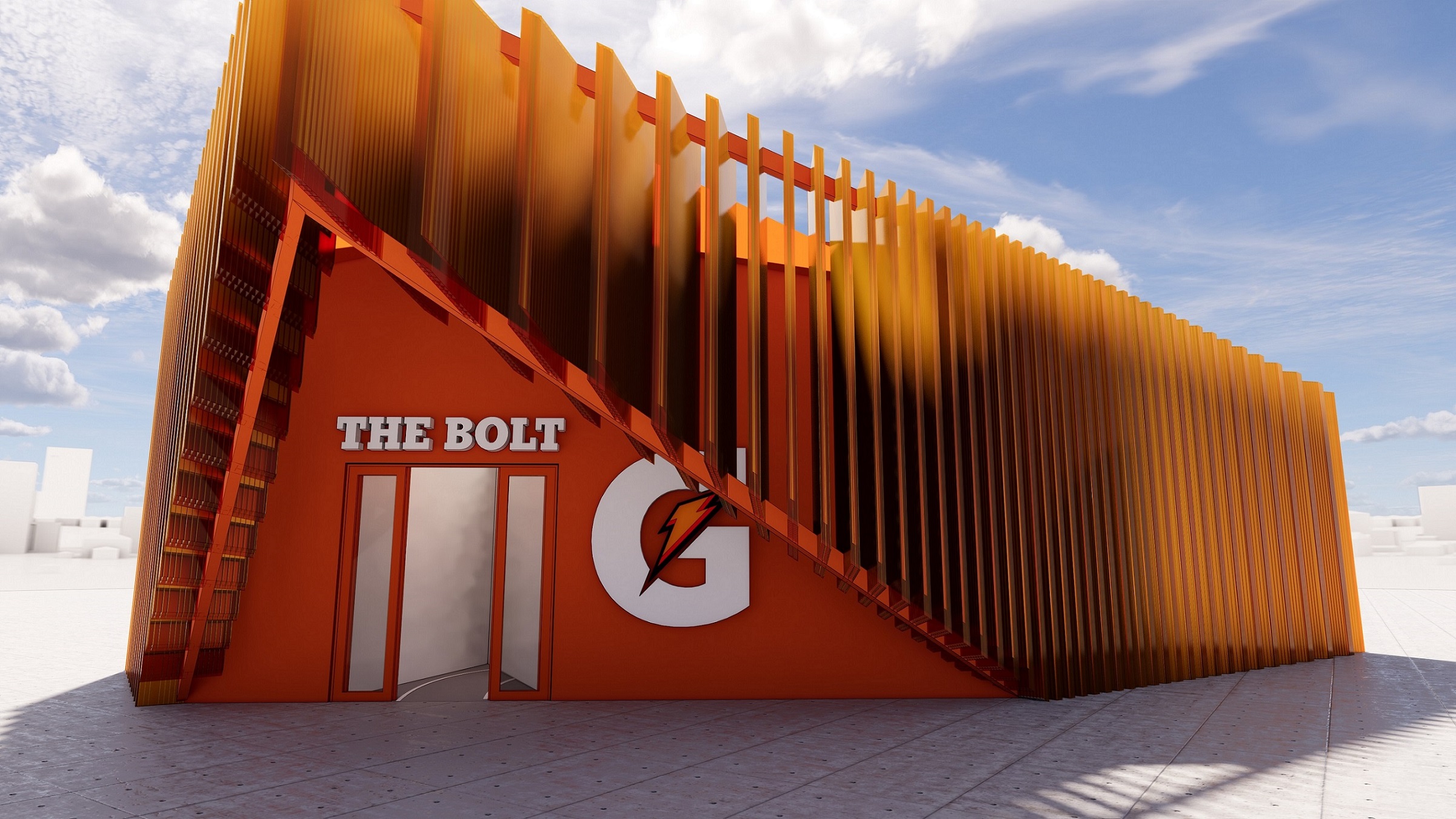 The Bolt Pavilion will feature interactive on-site games and activations, along with celebratory displays such as the Hall of G.O.A.Ts (Greatest of All Time) world athletes. Sited at the Mobility District, The Bolt will reconstruct the GSSI (Gatorade Sports Science Institute) lab in an effort to illustrate how Gatorade works when consumed. The space will also hold an interactive game for visitors to compete in, testing their time and agility against fellow entrants.
Drop Pavilion: Aquafina
At The Drop pavilion, guests will be given an understanding of Aquafina's efforts to safeguard water and PepsiCo's efforts to help farmers worldwide with sustainable water practices and the smart use of water in manufacturing; along with the brand's innovative efforts to reduce, recycle and reinvent packaging.
Located in the Sustainability District, The Drop pavilion is fashioned from 41,000 recyclable cans and designed to replicate a giant droplet. The Drop will aim to evoke action by educating visitors about sustainable agricultural operations through informative installations such as matching fields with suitable crops and farming technology.
Over the 182 days, PepsiCo and Expo 2020 Dubai will come together with a shared vision to make the event the most sustainable World Expo ever.
Expo 2020 Dubai from October 1, 2021 to March 31, 2022. Visit the website.