Located at the heart of DIFC in Dubai, the opulently furnished space operates as a premium lounge with a full menu reflecting Southern French and Mediterranean influenced cuisines and offers the perfect combination of dining and nightlife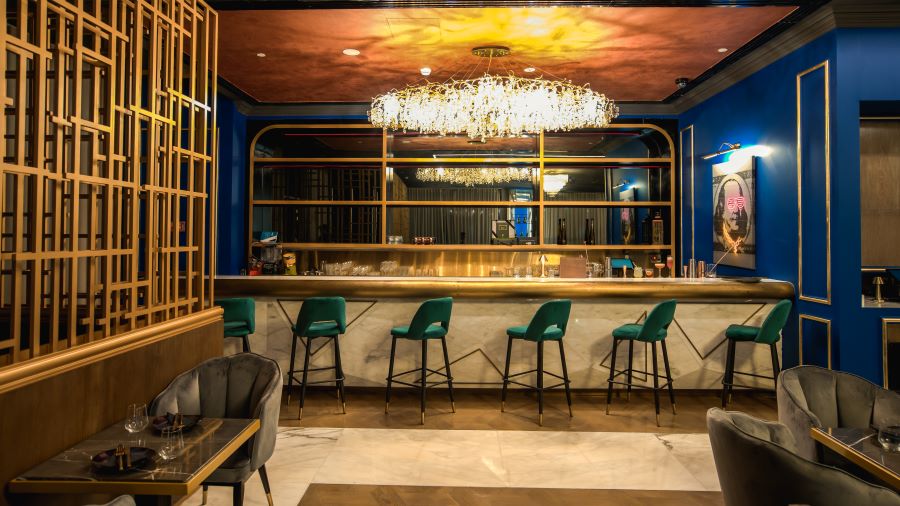 EKAI was launched as part of EKAI Hospitality, which owns and operates several award-winning restaurant concepts around the world. The latest concept aims to offer Dubai's nightlife a refreshing 'dine and unwind' experience, which is spearheaded by multi-sensory night stage performances showcasing modern inspired entertainment and DJ performances buzzing into late night.
The décor of EKAI features night sky inspired walls with hints of extravagant gold-platted linings, dimly lit lamps placed on opulent marble tables, vibrant pop art on the walls and a cozy unwinding environment that is mellowed down by relaxing deep-house music playing.
Commenting on the launch of EKAI, Ike Saran, Director of EKAI Hospitality said: "The inspiration behind our newly launched dining and entertainment lounge was realized to give guests an all-rounded nightlife experience serving quality food, great ambiance, and upscale décor and customer centric service, trading into the late night."
EKAI's concept came to life as a home-grown brand, taking inspiration from the buzzing cities of southern France, New York, and London, offering a novel dining concept reinforced by internationally inspired dishes, punchy entertainment, and late-night drinks. The restaurant & lounge's menu infuses modern Mediterranean and Italian cuisines alongside Japanese ingredients for umami.
All of the venue's dishes are a substantial mix of locally sourced sustainable produce and top-quality products from around the world to present a tasteful treat with every dish. The premium lounge & restaurant takes inspiration from an evolving menu that is headed by its Executive and Head Chefs who have worked around the world with internationally acclaimed cook, such as Alain Ducasse and Jamie Oliver to serve world-class dishes.
Some of EKAI's special courses include fresh Scottish salmon with Peruvian corn and mango salsa, and in-house freshly prepared pasta offering a variety of meat choices such as the Canadian lobster linguini, beef cheek pappardelle, black truffle Paccheri pasta and Tomahawk steak. The fine-tuned menu also includes Josper Grilled steak and beef dishes, all of which are served from fresh local butcher shops.
For those with a sweet tooth, EKAI's dessert menu displays a rich selection of mouth-melting plates such as the baked Alaska flambé, mille-feuille, and chocolate moelleux providing guests with an all-rounded dining experience.