moby is a new Japanese inspired plant-focused eatery offering innovative, heart-warming dishes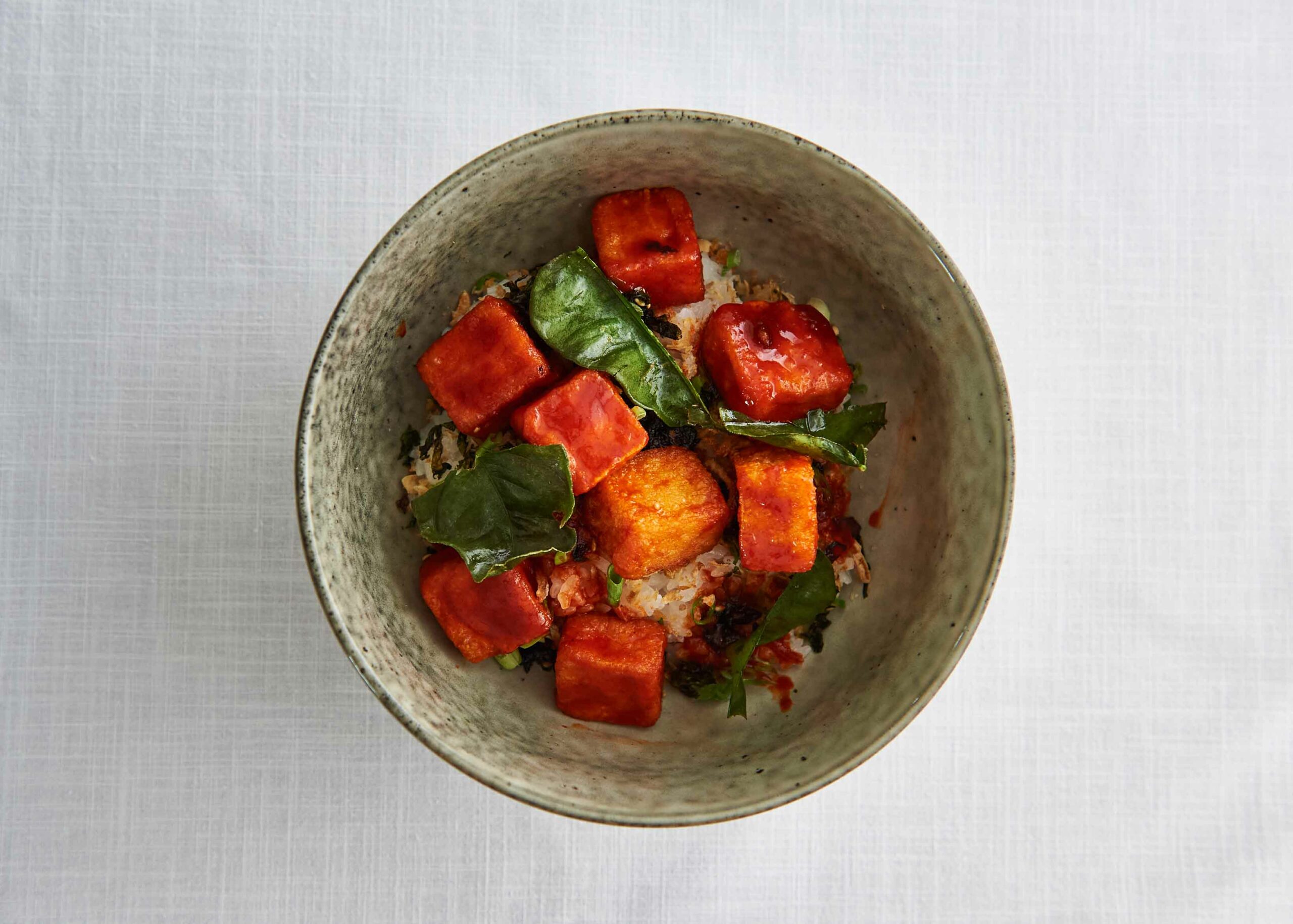 Say hello to moby, a plant-based restaurant sited in Alserkal Avenue at Al Quoz. The Japanese inspired eatery is an intuitive extension of INKED, a creative platform with a passion for food.
Boasting a menu put together by INKED's executive chef Hadrien Villedieu, moby combines traditional Japanese ingredients, recipes and cooking methods with Western flavours, whilst integrating resourceful plant-based cuisine.
Diners can take their pick from a creative and comforting vegan menu, boasting umami-packed dishes that are sweet and savoury.
Divided into five sections, Salads include bowls of Grilled corn with vegan feta cheese and gochujang mayonnaise; Hoisin watermelon with spicy cashew nuts and red onion; and Grilled romaine with burnt tomatoes, crunchy garlic and a miso-ginger dressing. Hot Starters comprise dishes such as Dynamite cauliflower and Vegan meat steamed gyoza.
If you're in the mood for a heartier meal, take your pick from their Onigirazu & Sando section featuring Truffles, Tofu and Crispy vegan chicken. Lighter Maki rolls make up the next part of the menu, filled with Smoked jackfruit, Sweet potato tartare, Avocado, Miso eggplant and more.
When the hunger pangs strike, tuck into Mains such as Jackfruit yakisoba with spiced jackfruit, karaage oyster mushrooms, basil and yakisoba noodles; Vegan teriyaki meatballs with feta cheese and steamed rice; and a Vegan chicken katsu curry.
Desserts include Mango & pineapple tapioca pudding, Mochi and Fried Valrhona chocolate dim sum; while diners have a range of Japanese-style beverages to sip on.
moby also works with local suppliers and producers to offer coffee, baked goods and scrumptious creations, made consciously. While the concept's signature menu will always be available, the culinary team continues to rustle up new specials.