Following on from a recent trade mission of Northern Irish companies to the UAE and a very promising Gulfood exhibition, Invest Northern Ireland invited five buyers from the UAE to visit Northern Ireland for five days to show why it was voted the "World's Best Food Destination" at the 2018 International Tourism Awards.
The eventful five-day itinerary comprised of visits to over ten incredibly passionate food and drink producers across the country looking to export to the UAE, showcasing the pure natural quality of Northern Irish produce as well as indulging in the food experiences the island has to offer.
Exploring the Antrim Coast, the visitors from the Middle East were given a taste of the finest food and drink, visits to farms as well as factories, including Norbev a world class bottling production and soft drinks manufacturer. One stop on the food tour included a call to Broighter Gold, a rapeseed oil company, and their économusée artisan workshop on the family's farm where the oilseed rape is transformed into a crystal-clear golden liquid and ready to export.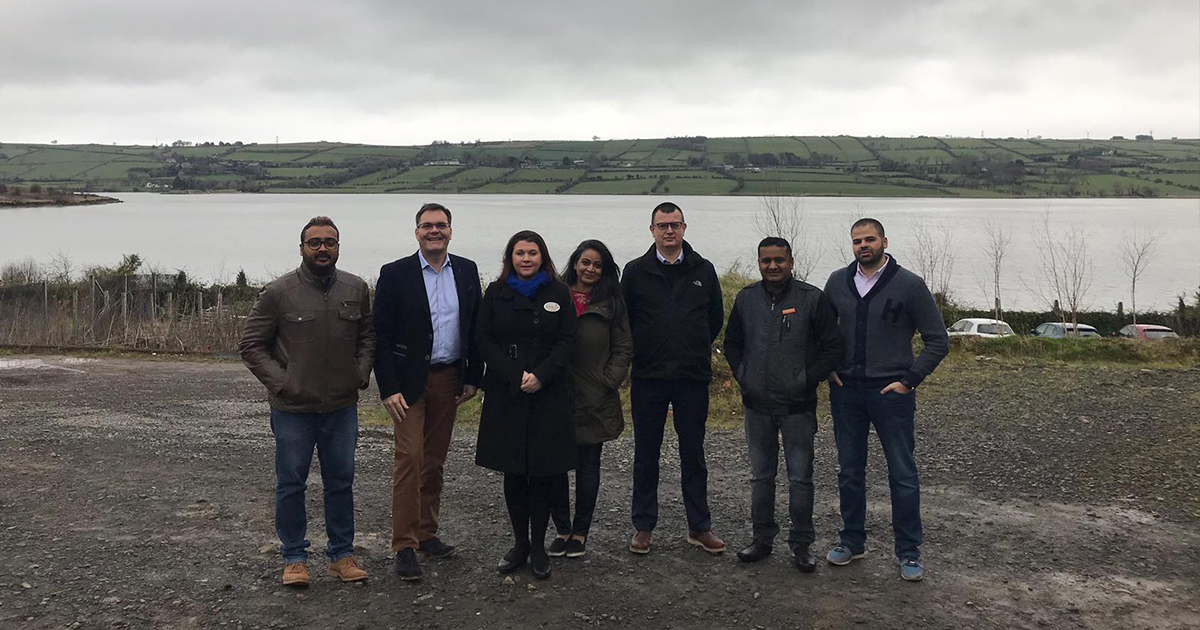 Blaise Vasseur, Director of GIG Catering (exclusive catering company of the UK Pavilion at Expo 2020), shares his experience of the recent trip, "I was genuinely impressed at how Northern Ireland's hospitality industry had evolved over the last few years. In the week that I spent there I discovered amazing hotels, restaurants and innovative food production. The inward mission schedule was exceptionally well organised and incorporated meetings with more than 40 producers and suppliers, along with scenic and gastronomic highlights of this lovely part of the UK. Northern Ireland has a great deal to offer, in terms of food and beverage and GIG hopes to feature as much as possible within the UK pavilion Expo 2020."
Invest NI also organised a tailored "Meet the Buyer" event for the inward visitors, where they had the opportunity to meet with over 40 NI food and drink producers, all of whom were presenting their range of produce suitable for the Middle East market with products ranging from gluten-free bread, free-range eggs, organic smoked salmon to organic apple cider vinegar, fruits crisps, wafers and many more.
"This business mission to Northern Ireland was very well organised. I was really overwhelmed by the variety and quality of products and the professional handling of the Meet the Buyer event. Al Maya has already placed several orders for new products with Northern Irish companies." says Kamal Vachani, Owner Al Maya Group.
For more information regarding Northern Ireland food and drink companies in UAE and Oman, please contact Senior Business Development Manager, Ms. Sheethal Rishi on sheethal.rishi@investni.com or +971 4 3914705. Invest NI also has offices in Jeddah and Johannesburg in the India, Middle East and Africa region.