With just over a year to go before the ribbon is cut, preparations have begun for the 41st edition of HostMilano – the professional hospitality event organised by Fiera Milano, due to be held next October.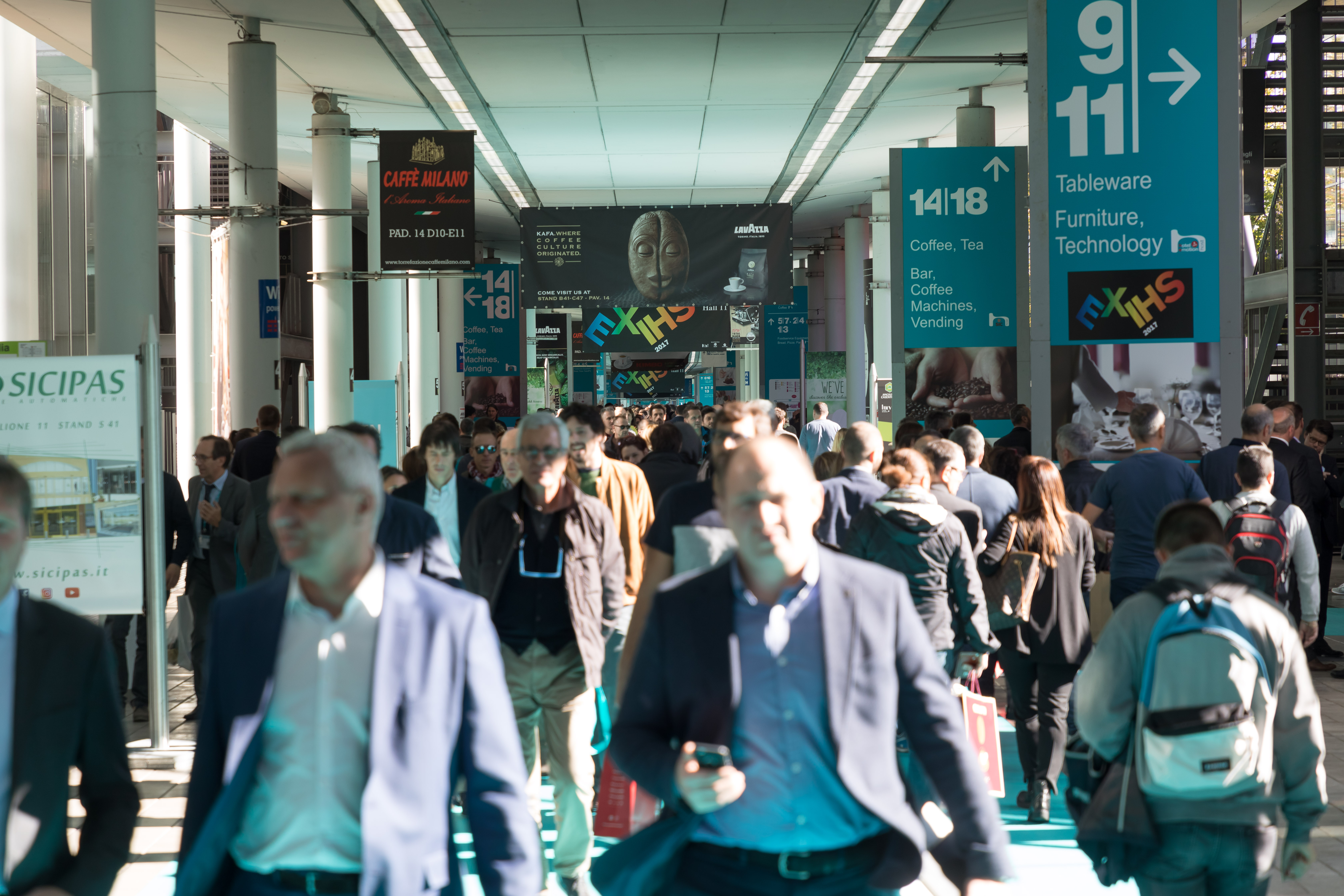 975 companies have already confirmed their participation, 46% of which come from over 40 countries outside of Italy.
In parallel, scouting continues under a partnership with ITA Agency, bringing more than 1,500 buyers from 80 different countries to Host 2019. With a high turnover rate of 80%, the focus is on particularly interesting markets such as the US, Canada, the Middle East, the UAE, China and Russia.
The layout of the fair has evolved from previous years, and is now defined by three macro-areas that reflect the most dynamic sectors and current cross-influences.
The agenda for Host 2019 is already packed with at least 500 workshops, presentations, tastings, educational initiatives and thrilling contents. Attendees at the event can expect the fair to become a multisensorial experience, thanks to presentations at corporate stands and cooking shows by award-winning chefs, in addition to witnessing fantastic creations by pastry chefs and cake designers, as well as performances by top baristas and bartenders.
The selection process has already begun for the finalists who will participate in the 2019 edition of the FIPGC Cake Designers World Championships and the FIPGC World Trophy of Pastry, Ice Cream and Chocolate organised by the International Federation of Pastry, Ice Cream and Chocolate.
These championships, held every two years, will for the third time be held during HostMilano in 2019. This year's fascinating theme for both championships is "Art and Tradition of your Nation" – a celebration of different flavours and colours in which each national team brings different flavours and ingredients to the competition, reinterpreting their local traditions in a modern way. Dozens of other events are being planned, and details will be announced in the months to come.
Details: For more information on Host 2019, visit the website, or check out @HostMilano #Host2019