Steering clear of the Korean tradition to focus on barbecues and table-top grills, newly opened Kimpo brings fuss-free street-food and a "well-stocked bar" to Dubai's burgeoning F&B scene. Here, Chef Sung Choul Lee talks of the restaurant's "no clucks given" mantra, his return to Dubai and his fond memories of a true industry legend.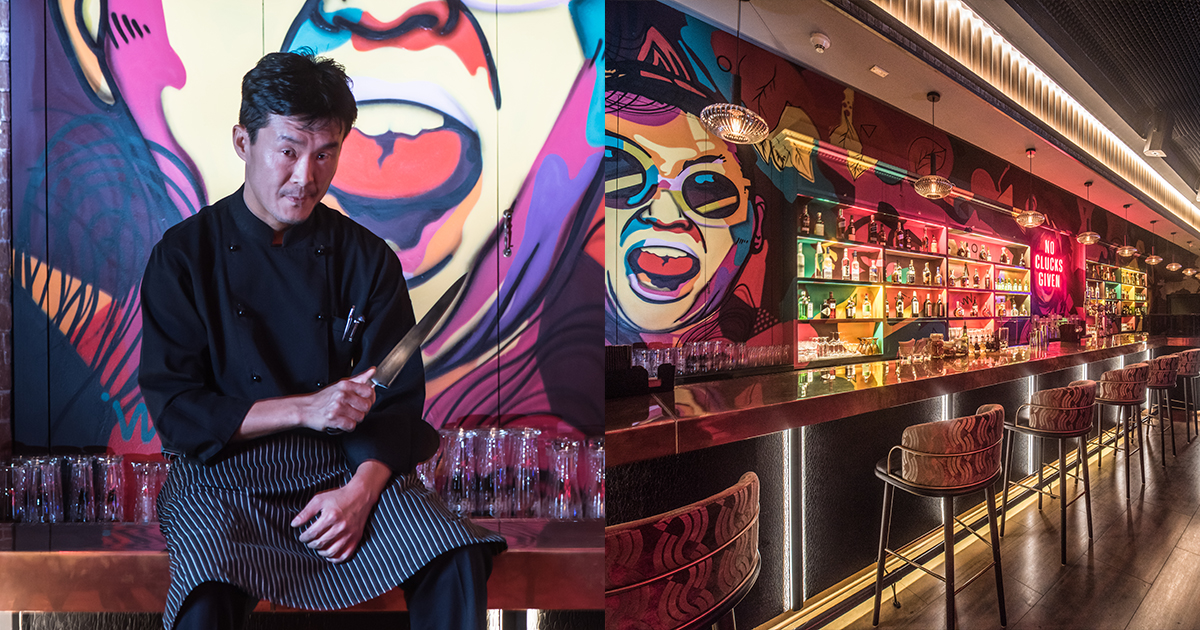 What first interested you about being a chef and where has your culinary journey led you so far?
I've always been passionate about food and my culinary journey started as a youngster watching my mum in the kitchen, where I found my love for cooking and creating dishes. This passion has taken me to numerous fantastic places all over the world, and eventually led me to Dubai's exciting F&B industry.
How would you describe your cooking style?
Having worked in multiple kitchens across different cuisines, I've found my primary style of cooking that's come through all the concepts I've worked on is minimalistic. I like to focus on using fresh and natural ingredients and let the flavours, aromas and textures shine through.
What first brought you to Dubai?
Dubai has a very strong presence as a cosmopolitan city globally. However, I believe its food culture is in its burgeoning stages. This presents unparalleled opportunities for chefs to be creative and curate dishes that cater to a melting pot of tastes. The city is vibrant and constantly growing, and this continuous excitement is what initially drew me to Dubai back in 2009. My first foray into the culinary scene here was at Nobu, Atlantis The Palm as chef de partie in 2009. Fast forward to 2020 and I've found my way back – I guess my true calling really is in Dubai!
Tell us about the dining experience at Kimpo…
With Kimpo, Chef Yannis Manikis and I are bringing the true Korean street food way of life to Dubai, all with an edgy Brooklyn twist. We're not clucking around here – guests can start with a staple custom-ordered fried chicken, the 'chimaek' – a portmanteau of 'chicken' and wash it down with 'maekju' (Korean for hops). Apart from chimaek, guests can expect delicious East-Asian street food dishes and a well-stocked bar that is sure to satisfy Dubai's thirst for authentic food experiences.
How does Kimpo's offering differ from other Korean outlets in the city?
Most Korean outlets in Dubai mainly focus on barbecue with table-top grills. While the interactive dining experience is fun, Korean food is so much more than that. Street food is traditionally seen as a huge part of the Korean culture and this is what we'll showcase at Kimpo – fuss-free, simple and straightforward Korean flavours, with a twist. Kimpo is also set to be an Instagram haven complete with warehouse vibes and a neon-heavy backdrop of 21st century street art by UAE-based graffiti artist, Ramy Elzaghawy. The result is a space where Brooklyn meets Seoul with a sprinkling of edgy Emirates thrown in.
What are some of your signature, "must-try" dishes that you'd recommend at Kimpo?
Apart from the popular Korean style chicken or the 'chimaek' experience at Kimpo, some of the must-try East Asian specialties include Korean Bulgogi Sloppy Joe with kimchi and homemade BBQ sauce; an East-meets-West take on tacos served with slow-cooked minced meat, Korean pickled onions, kimchi mayonnaise and lettuce; and Kimpo Pizza with salmon, kimchi mayonnaise, yuzu jelly and sesame seeds, to name a few.
Which local suppliers are you working with to source your ingredients? Are you able to source any of your ingredients locally in the Middle East?
Korean flavours and seasoning are not easily available. However, we look at sourcing our poultry and vegetables locally.
Are there any ingredients that you're particularly enjoying working with at the moment?
Radishes are such a versatile vegetable, and a true staple to any Korean dish are pickled radishes.
Which chefs do you look to for culinary inspiration?
Gary Rhodes was a real culinary hero of mine. His ways of cooking and his passion for food inspired me, especially with how he maintained a stress-free kitchen regardless of the high-pressure environment. He will be terribly missed by our industry.
If you enjoyed this article, you may be interested in reading more of our interviews with Dubai chefs here.