Business France, the national agency supporting the international development of the French economy, will be exhibiting across four French pavilions at Gulfood 2019.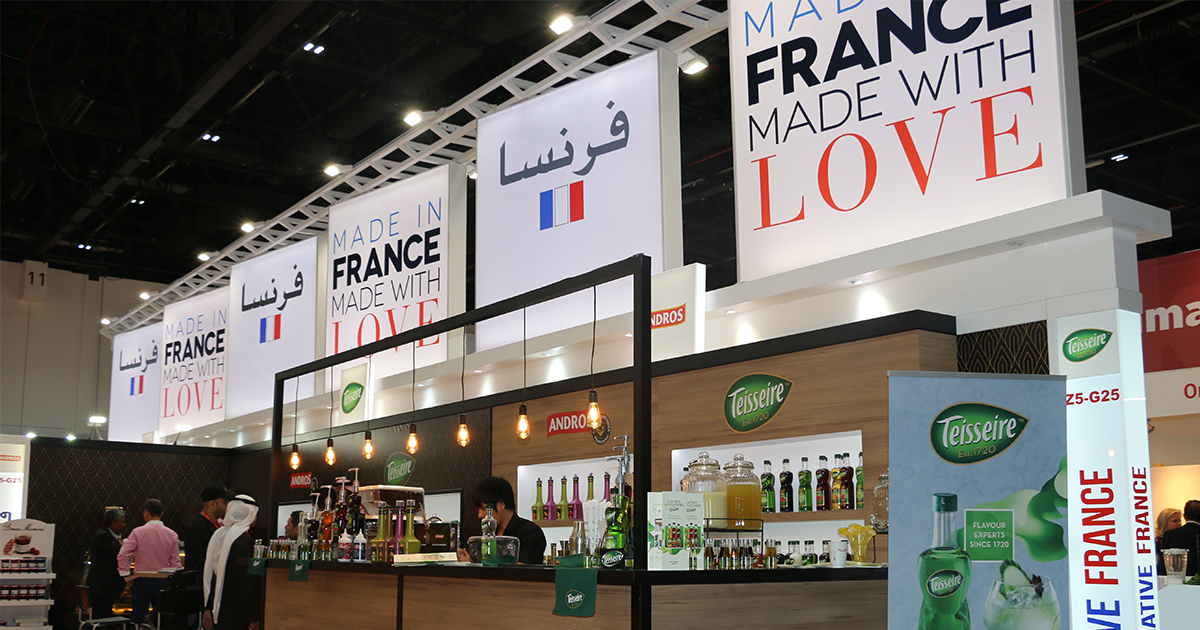 The region's renowned F&B trade show will showcase products of over 70 French brands and companies. This year, many of them that introduced their products in the year's past are returning, whilst new companies have come on board to present their new offerings in the world of F&B.
France renews its participation to Gulfood this year to offer the region the best F&B products while introducing new brands and the latest developments from other popular and well-established companies.
On an area of 900 square meters, 4 sections will be dedicated to showcase a variety of the exhibitors categorised by dairy products in Hall 1, meat & poultry in Hall 3, beverages in Za'beel Hall and world food in Sheikh Saed Hall.
The Middle East market is gaining importance for France and this year's strong French participation in Gulfood demonstrates that fact. More than $1.4 billion were exported directly into the GCC area, with Saudi Arabia being the 17th market for French savoir-faire and UAE as the 24th. Imports into the UAE from France have grown by over 213 percent since 2010 to reach more than $446 million in 2017. France is the second largest European supplier to the UAE F&B sector.
"In France the F&B export industry is vital for our sustainability and it is something we work on and produce with passion. We will be bringing this passion once again to Gulfood with our participation in 2019," said Marc Cagnard, Managing Director at Business France Middle East. "We have been strong supporters of this trade show since 1987 and will continue our commitment to foster everlasting F&B business between France and the region. Our returning and new exhibitors are very excited to present some of their latest products that have been launched and to meet with prospective partners from across the region."
Details: For more information, follow Business France on Twitter here. To learn more about Gulfood, click here.