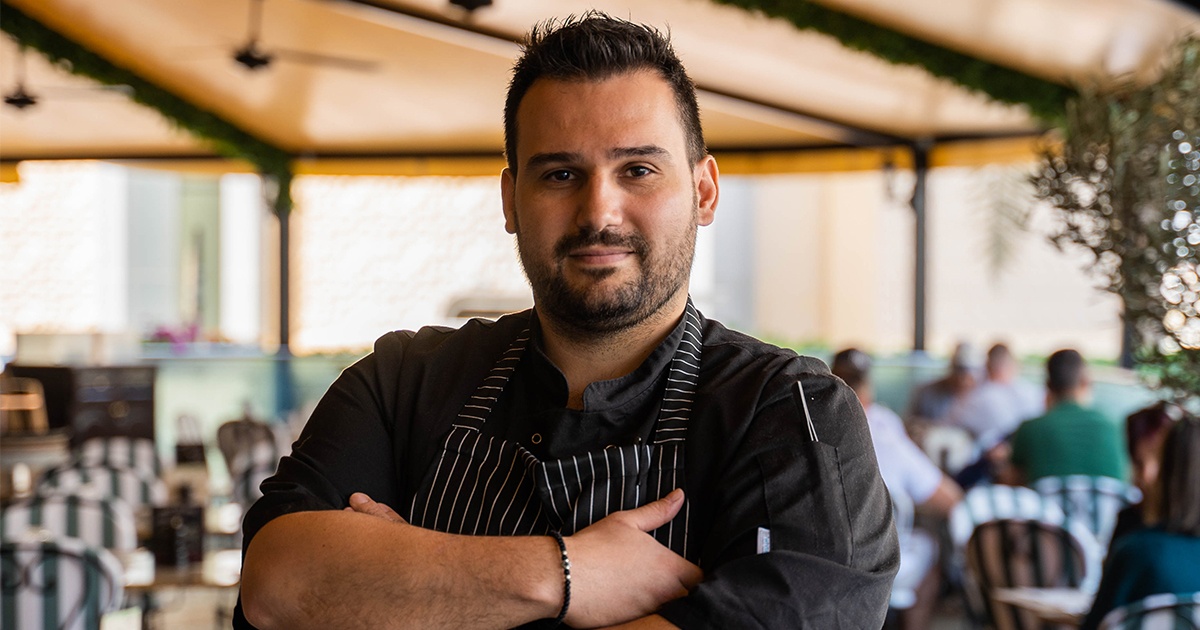 Bistro Des Arts, the famed Parisian restaurant in Dubai Marina, has welcomed Chef Anastasios Karagiannidis as the restaurant's new executive chef.
A Greek native, Anastasios Karagiannidis built his career through a number of senior positions at restaurants and hotels in Europe, having trained under famous French Chef, Daniel Boulud, who is known for his Michelin star restaurants. Anastasios also headed the kitchen at Bar Boulud in Mandarin Oriental, London.
Now heading up the culinary team at Bistro Des Arts and overseeing day-to-day operations in the kitchen, Chef Anastasios will work to develop recipes and innovative menus.
With his experience training under Daniel Bouloud, Chef Anastasios is a passionate foodie who aims to satisfy palettes by focusing on fresh ingredients and simple yet innovative creations. In his new capacity, he will showcase his intensive knowledge on culinary and proficient cooking skills, ensuring an efficient and profitable kitchen is operated as well as sourcing the finest ingredients and creating new and mouthwatering dishes for guests to enjoy.
Details: Bistro Des Arts is open daily from 7:30am-11pm, and is located at The Address Marina Hotel. Call 04 551 1576 / info@bistrodesarts.ae for more information.