The 2018 UAE Aeropress Championship succeeded in its effort to bring the UAE coffee community closer than ever, with regional championships taking place in every Emirate for the first time.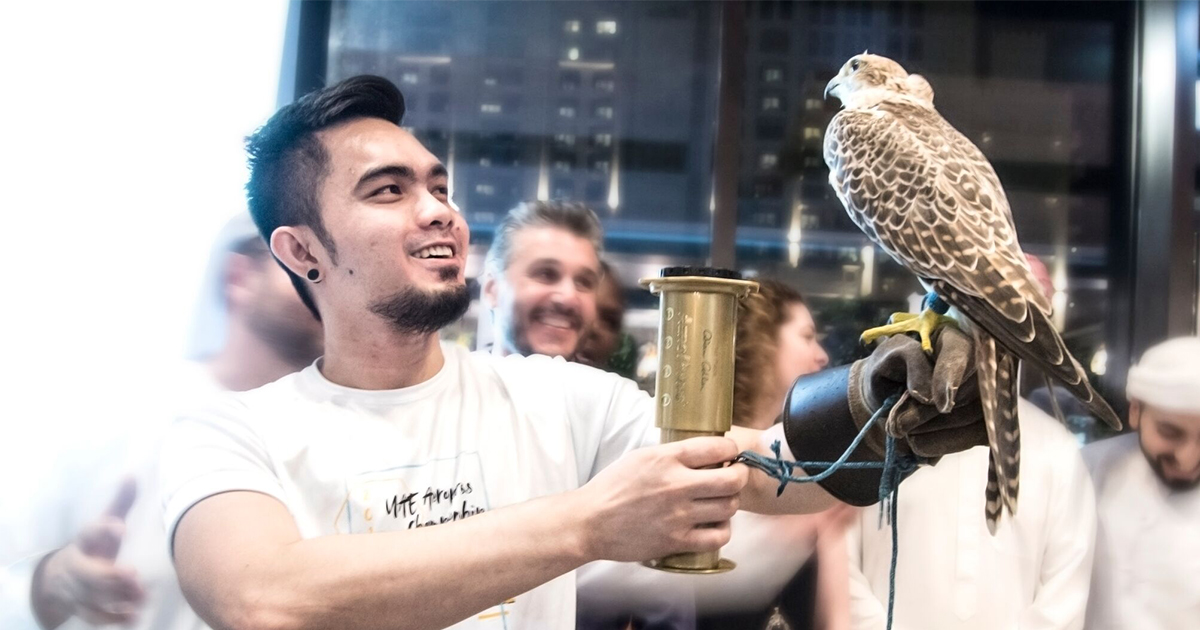 Organised by Mokha 1450 Coffee Lounge, in conjunction with World Aeropress Championships and a wide range of sponsors, the final of the third annual UAE Aeropress Championship took place at Mokha 1450 Coffee Lounge, Palm Jumeirah on September 15th.
Earven Marabiles of Emirati Coffee scooped Gold, followed by Rico Sergio Jr. Ramirez Carano who took home Silver, and Roy Catacutan who took home Bronze.
The competition attracted professional world champion baristas and coffee enthusiasts from all over the UAE during its run, with gold, silver, and bronze Aeropress trophies being scooped up in every Emirate, and at the final in Dubai.
Earven will now go on to represent the UAE at the 2018 World Aeropress Championships, taking place in Sydney, Australia in November this year.
If you enjoyed this story, you may be interested in reading about the annual edition of Dubai International Coffee and Tea Festival (DICTF) coming to the region later this year.