Cipriani expands its global empire to The Dubai Mall with the launch of Cipriani Dolci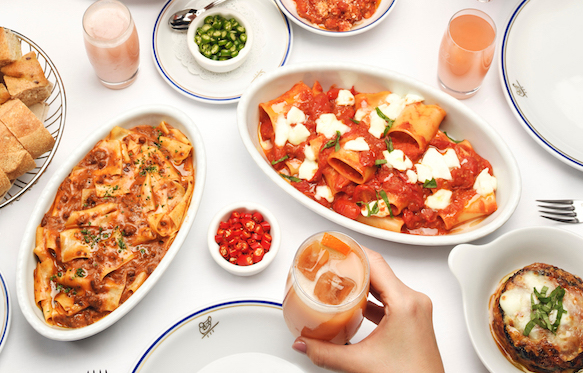 Celebrating 90-years in the world of hospitality, Cipriani has announced the opening of a brand-new concept, Cipriani Dolci, located at the gates of the Fashion Avenue at The Dubai Mall. This marks the brand's third launch in the UAE, after its venues at Yas Island, Abu Dhabi and DIFC, Dubai.
This debut destination in Dubai aims to offer the service and excellence of the timeless Cipriani style to all diners. Since the Italian restaurant's inception in 1931, four generations of Cipriani have grown a single restaurant into a renowned hospitality brand worldwide.
A luxurious take on the Italian Pasticceria, Cipriani has designed the new space in their iconic nautical colours, covering 1,100 square feet with a capacity of 115 covers.
Classics like, the Bellini & Carpaccio, invented by Giuseppe Cipriani in 1948 and 1950 respectively at Harry's Bar in Venice, will be highlighted at Cipriani Dolci. Other Cipriani classics include Baked Tagliolini, Scampi alla Carlina, Seppioline in Tecia, Carpaccio and more. Signature Dolci treats include Torta Di Cioccolato, Vanilla Meringue Cake, Ice Cream freshly whipped to order, Lemon Tart, Tiramisu and more. A vetrina or window will display an assortment of tramezzini, focaccia, bomboloni, cannoli and other traditional Italian pastries.