Chef Andrea Tarini has been announced as the Executive Chef for Caviar Kaspia
Andrea developed a passion for cooking in his teens in Italy, where he was born and bred. He discovered consistency and the secret to enhancing creativity while studying hospitality at The Training Institute in Italy. In 1999, Andrea began his professional career as a chef at the Italian restaurant Casa Rufo.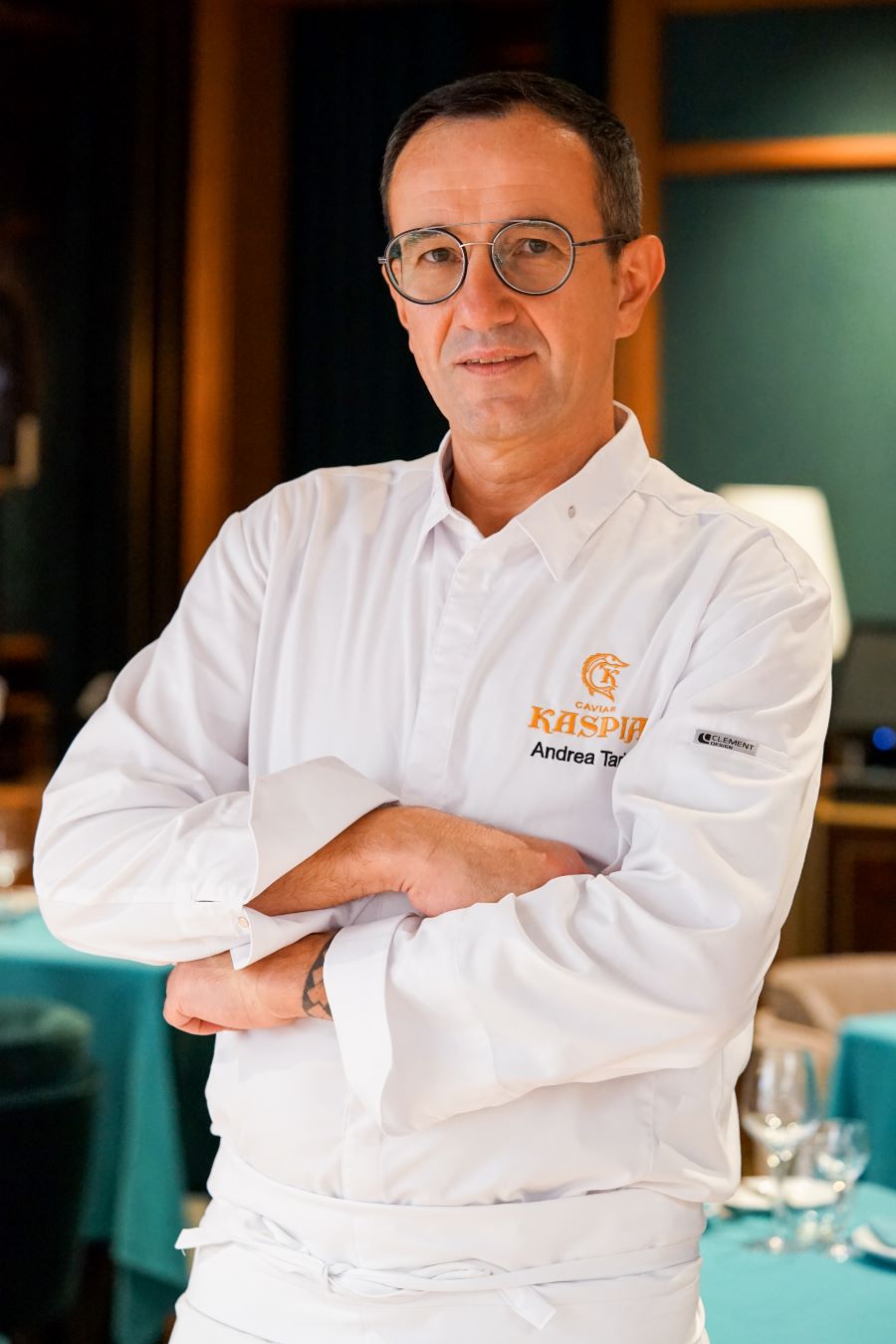 He later went on to master the culinary arts throughout Italy as the sous chef at the two-star Uliassi restaurant, the chef consultant at Eataly, where he made his debut in Dubai, and for a brief period in Singapore.
Chef Andrea's most recent position was Executive Chef at the upscale Cova Milano Pastricceria restaurant. Perfecting his craftsmanship with the art of elegant Italian pastry making, Chef Andrea holds years of secret recipes passed down from extraordinary pastry chefs.
Chef Andrea joins this stylish DIFC location as Executive Chef, leading this elite Parisian kitchen and continuing the luxurious dining experience that Caviar Kaspia is known for. He is noted for his bespoke touches, consistency, and distinctive leadership.
Since Caviar Kaspia opened in Paris in 1927, celebrities, socialites, and even monarchy have frequented this French-meets-Russian venue.
During this elegant dining experience, visitors can savour the finest beverages and world-class caviar while appreciating the culinary perfection and stunning art deco design. Although the caviar is a must-have, the menu offers a lot more, such as classic dishes like lobster salad, smoked salmon blinis, risottos, and the popular baked potato with caviar.